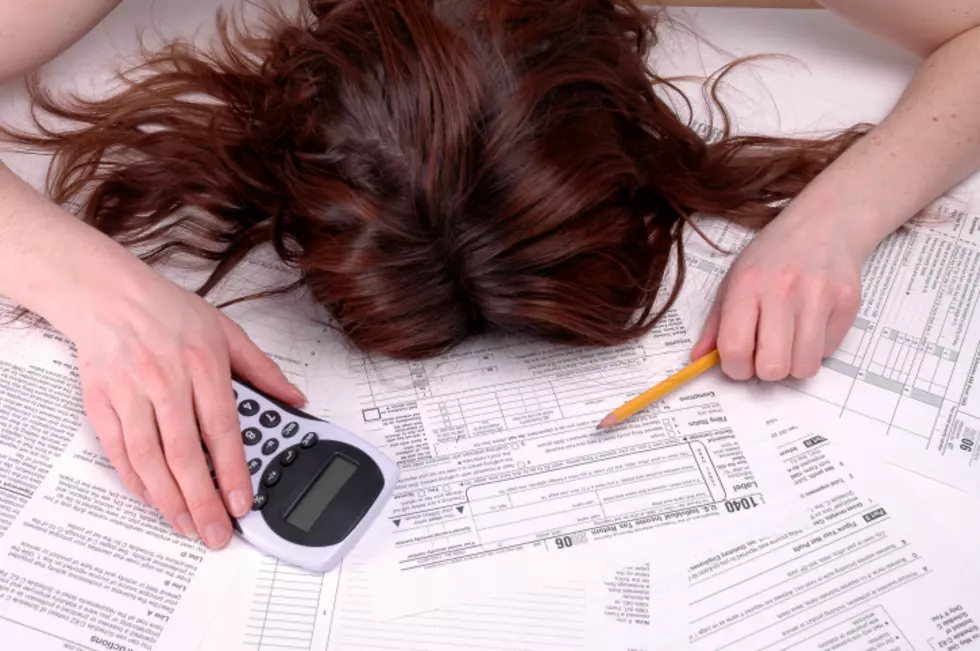 We Get TWO Extra Days to Do Our Taxes This Year — Tax Day Is April 17th!
Thinkstock
We've got two extra days to get our taxes done this year. Tax day is Tuesday, April 17th.
I stumbled on this important information by accident. Here I was, planning to be early and have found myself at the deadline....again! So I decided to do a little checking, assuming that since April 15th falls on a Sunday we'd have an extra day. But I discovered more than I even hoped for, since we have not just one extra day, but two.
If you're like me and have to look a gift horse in the mouth and wonder why this is, the answer is Washington D.C. Emancipation Day. Typically observed on April 15th, it's moved to April 16th this year. And since the 15th is a Sunday, making Monday a holiday, tax day was moved to Tuesday.
So let's take a little time to celebrate, and then back to the tax-filing grindstone.