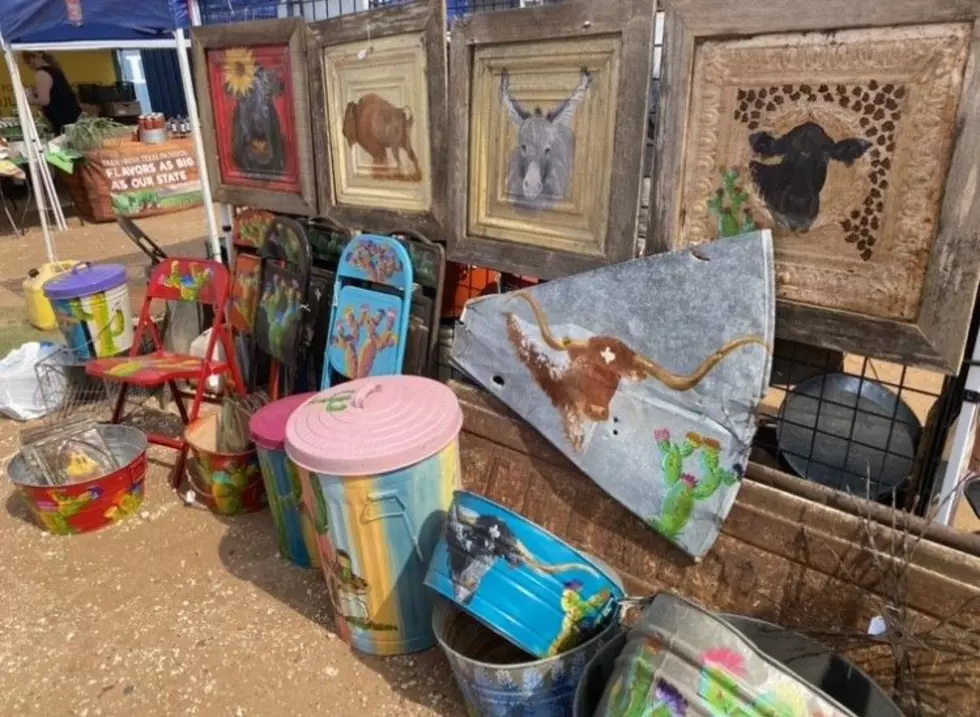 Someone's Junk is Another's Treasure: Check Out Lubbock's 'Junk Fest'
Emily Claire, Townsquare Media Lubbock
Now that the weather has warmed up and the people of Lubbock are spending more time outdoors, you might be looking for things to do around town.  
If you love going to local farmers markets, thrifting, crafting, decorating, or antique shopping, then you will love Junk Fest by wild West Vintage. This is an event that takes place at 8116 19th Street on the last Saturday of every month from March through October. 
I went to May's Junk Fest this past weekend, and I will definitely be going back in the coming months. There are dozens of booths set up behind Wild West Vintage Décor that are selling all sorts of goodies. Everything from furniture, decorations, clothes, and more is available to purchase through the many vendors there.  
Some of the stuff that caught my eye were the many repurposed products, like a Chevrolet tailgate that was made into a bench, or windmill blades that were used as a canvas for beautiful cow paintings. Many vendors have products that you can purchase and repurpose yourself as well.  
Along with all the amazing vendors, the event also features live music and some local food trucks for you to enjoy.  
If all of that sounds like something you'd enjoy, the next Junk Fest will take place on Saturday, June 25 from 2:00 pm to 10 pm. Keep an eye on their official Facebook page for more information on Their events for the next few months including dates, times, and vendors that will be attending.  
Pictures From Junk Fest by Wild West Vintage (June 2022)
Here are a few photos from Junk Fest by Wild West Vintage in Lubbock, Texas.
The Top 7 Things To Do Before Hitting the Lake This Summer
Don't hit the water until you've read this.
Buffalo Springs Lake House Currently For Sale
This
lake house
in Buffalo Springs, Texas is currently for sale.