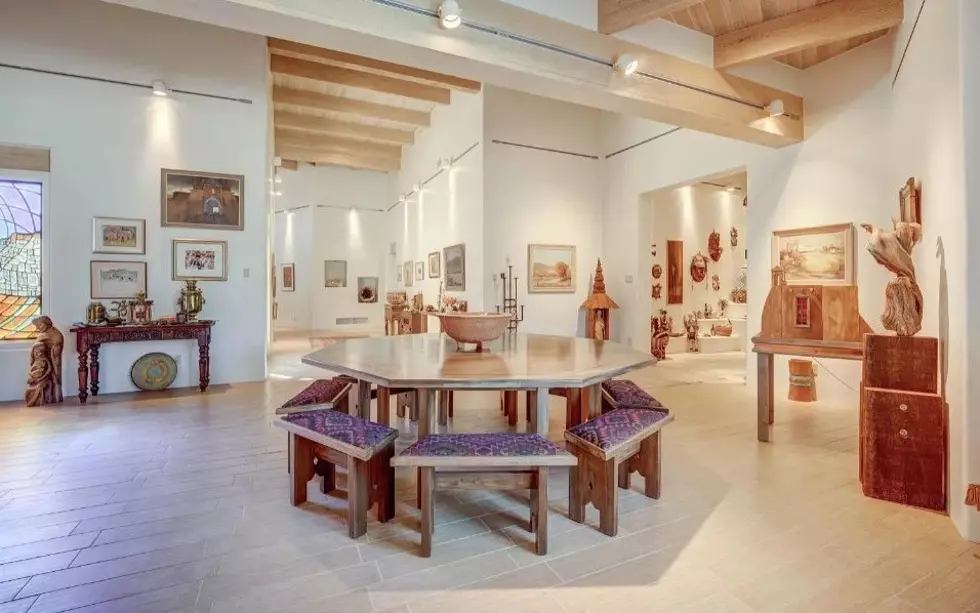 This 13,000 Square Foot Lubbock Mansion is an Art Collector's Dream
Lee Mazurek, Williams & Company Real Estate via Zillow
One of the many perks of living in Lubbock is how affordable it is to buy a home here. Houses that would go for $1 million in larger cities are a fraction of the price here in the Hub City.
There is a stunning example with this 13,000 square foot Lubbock mansion that is listed at just over $1.5 million, but would sell for 10x that if it was located somewhere like Los Angeles.
The house itself is stunning with it's Santa Fe style, but it is also designed to be an artist or art collectors dream for displaying beautiful paintings, statues, and more. Keep scrolling to take a look inside this beautiful home.
This 13,000 Square Foot Lubbock Mansion is an Art Collector's Dream
Photos of a $2 Million Lubbock Mansion with Private Gym, Pool, and More
This Large Levelland House Is Beautiful, Affordable, and For Sale