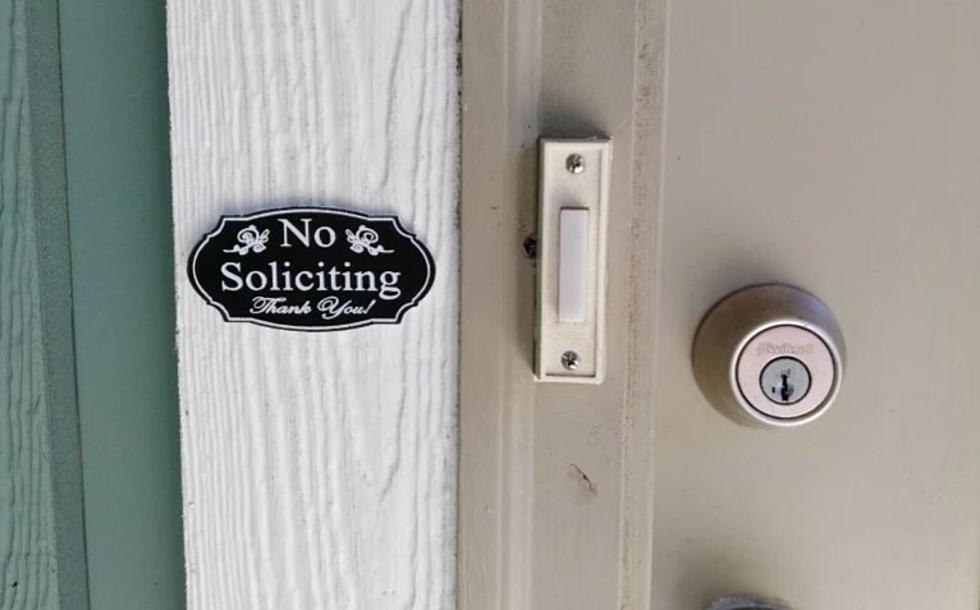 Persistent Door-to-Door Salesmen Infuriate Lubbock Residents
CustomSignFinds via Etsy
In the digital age we currently live in, most people find the goods a services they want through online searches or on social media. Despite this, sending door-to door salesmen still seems to be a common tactic used by a handful of Lubbock businesses.
I've had my fair share of these salesmen coming to my house over the past few months and I've never purchased anything from them. Whether it's for security cameras (when they can see I already have a system installed on the house), solar panels, pest control, or whatever else, they are persistent and often frustrating to deal with.
While most come at a relatively normal time of day and eventually leave after I tell them I'm not interested, some take things too far.
I had one guy show up after dark which absolutely scared both me and my dog. Thankfully my partner dealt with it, but who thinks it's okay to show up and try to sell someone your product that late at night? The next frustrating encounter is when I kindly let them know I'm not interested, they proceed to continue giving me their whole pitch, and then look offended when, once again, I say I'm not interested.
Scrolling through Nextdoor.com I found that one person had the same salesman show up at their home three times. Even though they kept saying no, the same guy kept coming back to bother them over and over.
This is exactly why so many people add 'No Soliciting' signs to their doors. The unfortunate thing is, I still hear about all the people that ignore those signs and still ring the doorbell anyway.
The Most Popular Baby Names in Texas From the Year You Were Born
10 of the Richest People in Texas
These are 10 of the richest people in Texas according to
Stacker.com
.
Modern Resort-Style Lubbock Home