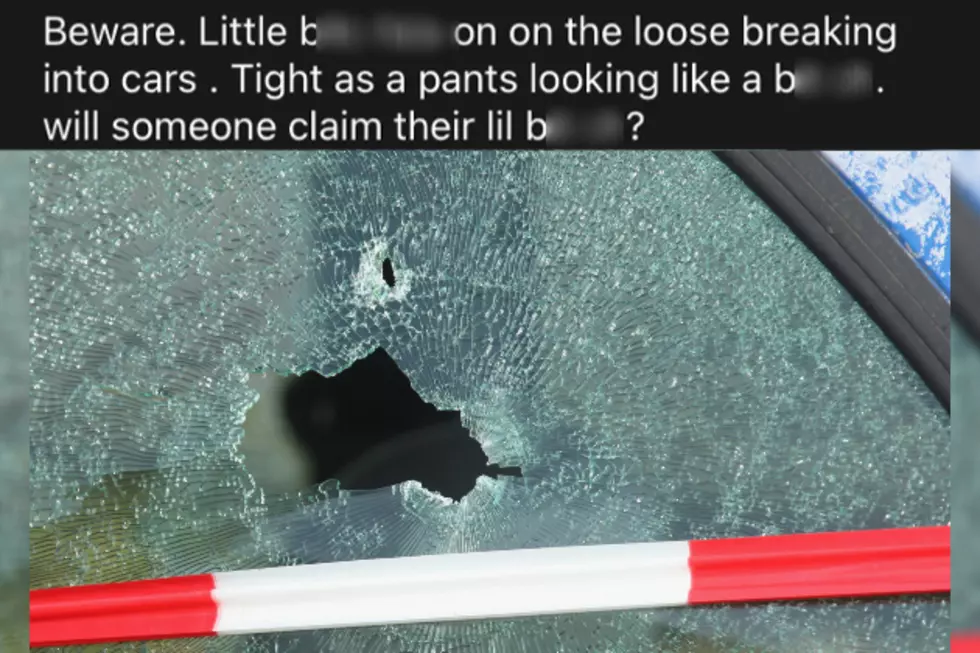 "Little B*****s" Breaking Into Cars, Says Lubbock Resident
Images provided by NextDoor and Sean Gallup, Getty Images
Cars being broken into around Lubbock isn't much of a new thing, but I felt the response to this incident was funny enough to share.
I browse NextDoor a lot. Keeps me in touch with the neighbors, you know? Lets me know about stuff going down around town, like how someone tossed a kitten out of a moving car a couple weeks back.
This man, who I only know as Hector, wanted to take out his frustrations on people breaking into cars lately. Here's what he had to say:
Beware. Little b*****s on on the loose breaking into cars . Tight as [sic] a pants looking like a b****. will someone claim their lil b****?
Now, there's a lot to unpack here. A lot of typos, a lot of mistakes, and a lot of emotions. I understand that you're upset about people breaking into your car, but why you gotta bring the tight pants into it? I like the style! I don't wear them because I personally hate the feeling of tight clothing in general, but they're fine.
Sadly, I can't find this post any more. I only managed to screenshot it when I stumbled across it so I could find the post and link it later. I guess you'll just have to take my word on it.
Well, I've got the picture above, so you know I'm not making up funny stories for clicks.
Or am I? Did I make it all up and fabricate the image to be funny?
No. I don't have time for that.
Regardless, don't leave valuables in your car. You don't want "little b*****s" stealing your stuff.
Texas House For Sale Has 'Beetlejuice' Vibes- Also A Recording Studio
If you are looking for a home that is a sea of black, white and glass- this Arlington home is for you. Maybe it's because it's currently Spooky Week, but this house is giving me major Tim Burton-esque aesthetic vibes
Lone Star Events Center