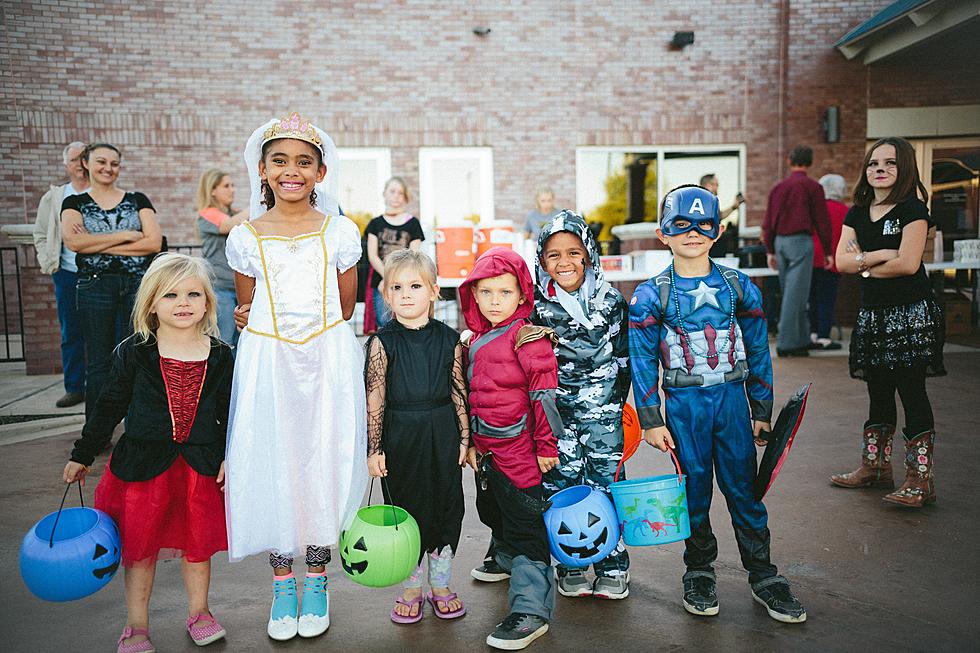 This Map Shows Which Lubbock Homes Will Be Participating in Trick-or-Treating On Halloween
Photo by Conner Baker on Unsplash
Halloween is coming up despite Christmas displays already being up in some stores. That means kids across Lubbock will be out in force trick-or-treating on Monday, October 31st. But trick-or-treating is a lot different in 2022 compared to when I was a kid.
When I was a kid, we didn't have trunk-or-treats, where kids would run around cars gathering candy. That sounds pretty easy. Instead, we walked around the neighborhood knocking on doors and asking for candy. Back then it seemed as though entire neighborhoods would participate in Halloween and trick-or-treating. If the porch light was off, you moved on.
In 2022, it seems like fewer people are participating in Halloween and trick-or-treating, and more kids and their parents are doing the trunk-or-treat event. If you do decide to help your kids go trick-or-treating, you may not know which homes will actually be giving out candy.
That's where the Nextdoor Treat Map comes in. On Nextdoor.com and on the app, if you're a registered user you can mark your home on the map indicating that your home will be participating in trick-or-treating. You can also mark whether you'll be decorating or offering pet treats. It's basically a way to plan a trick-or-treating path in your neighborhood while getting to know your neighbors.
Of course, only those who are on Nextdoor will be "pinning" their home as a candy stop, but at least people will have an idea if where homes will be participating. Remember, when you log into Nextdoor, it will show you a Treat Map of your area and neighborhood, not the entire city.
18 Lubbock Halloween Events for the Whole Family to Enjoy
Pumpkin Patches To Check Out Around Lubbock
7 Scary Events Happening in Lubbock
Looking for some scary fun? Check out these upcoming events happening in Lubbock.