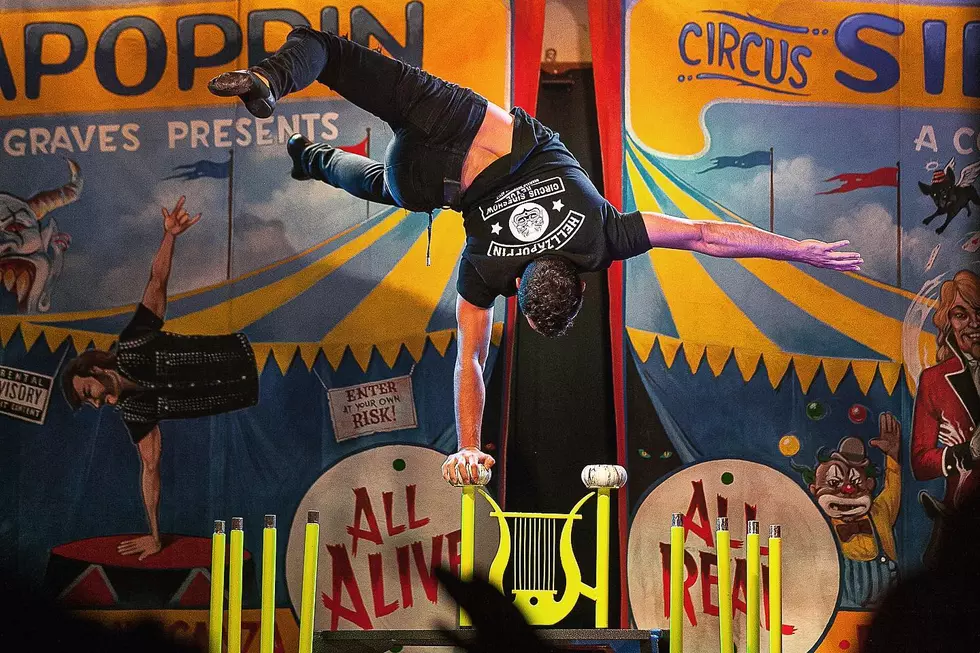 Hellzapoppin Circus Sideshow Returns to Lubbock's Jake's Backroom
Hellzapoppin via Facebook
Monday, September 19th, Hellzapoppin Circus Sideshow returns to Jake's Backroom (50th & Slide).
Hellzapoppin, like the best things in life (Halloween, Christmas, and your birthday), typically comes but once a year. If you went to a previous performance of Hellzapoppin here in Lubbock, you know how good they are. "Professional" and "Circus Sideshow" don't seem like two things that would ever go together, but with Hellzapoppin, it's true. You get truly talented and charismatic performers doing unbelievable, sometimes even shocking, feats.
Hellzapoppin has toured with many of the best music acts, too, including Korn, Snoop Dogg, The Misfits, Halestorm, Slayer, Ice Cube and more. They've also been on several TV shows, including AMC's Freak Show, America's Got Talent and more. They're legit and really entertaining.
Here's just a little bit of what you're in for if you attend a Hellzapoppin show:
Hellzapoppin features record breaking LIVE stunts like fire eating and fire breathing, magic and illusions, acrobatic stunts, hand balancing, foot archery, sword swallowing, juggling, unicycling and more. You'll see human curiosities such as a real live half-man that is cut in half at the waist and walks bare-handed on razor sharp broken shards of glass...while on fire!
Tickets are available at Stubwire or at the door for slightly more. General admission, seated and VIP tickets are available. Remember to exercise caution with where and how you buy tickets to any event. There are a lot of rip-offs out there.
Is This Show OK for Kids?
I'll give you the answer I've given about Nightmare on 19th Street for over a decade now: it depends on the kid. Also, it's on a Monday night, so there's that. But I assure you it's worth it for an adult who can handle perhaps a little less sleep the next day.
Here's a short preview of what to expect at the show:
41st FMX Birthday Bash Pictures
In This Moment
Texas Candy, A-Z