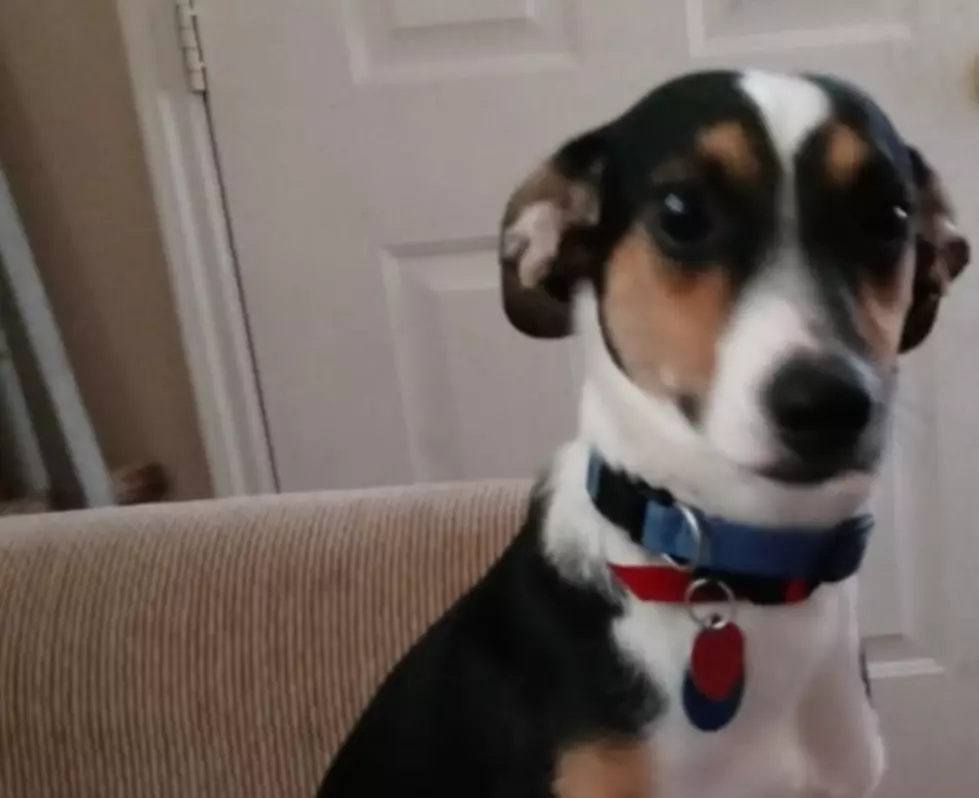 Your Awesome Adoptable Dog of the Week Is Crossroads, the Fox Terrier Mix
Lubbock Animal Shelter
Crossroads is a darling Fox Terrier mix, although by the looks of it, is he mixed with another Fox Terrier?
Here's a picture of a purebred, and I honestly can't tell a difference. Regardless of his pedigree, he's going to make a wonderful addition to a loving home, hopefully before Christmas.
I must admit as far as little dogs go, I love terriers. My baby is a terrier mix and she's smart, playful, well-behaved, and friendly. In fact, there's a whole song about how terriers make me feel (maybe sort of NSFW?)
"They help bring you up when you are down," for sure.
Here's more from Lubbock Animal Shrelter about Crossroads:
Crossroads 14188  is a 1 year old Fox Terrier mix who has been with us for four days. He is very playful, gets along with other dogs and cats, he hasn't been around children but I think he will do okay with older children that will run around the yard with him. He is a little shy at first but once he warms up to you he will love all over you. He loves toys his favorite is the spiky ball that squeaks, but any squeaky toy will do. He is up to date on his shots, fixed, and microchipped.
The Lubbock Animal Shelter Adoption Center is open Monday through Saturday 10 a.m. to 7 p.m., but will be closed on Christmas Eve and Christmas Day.
Enter your number to get our free mobile app
P.E.T.S. Clinic Opens in Lubbock, Texas