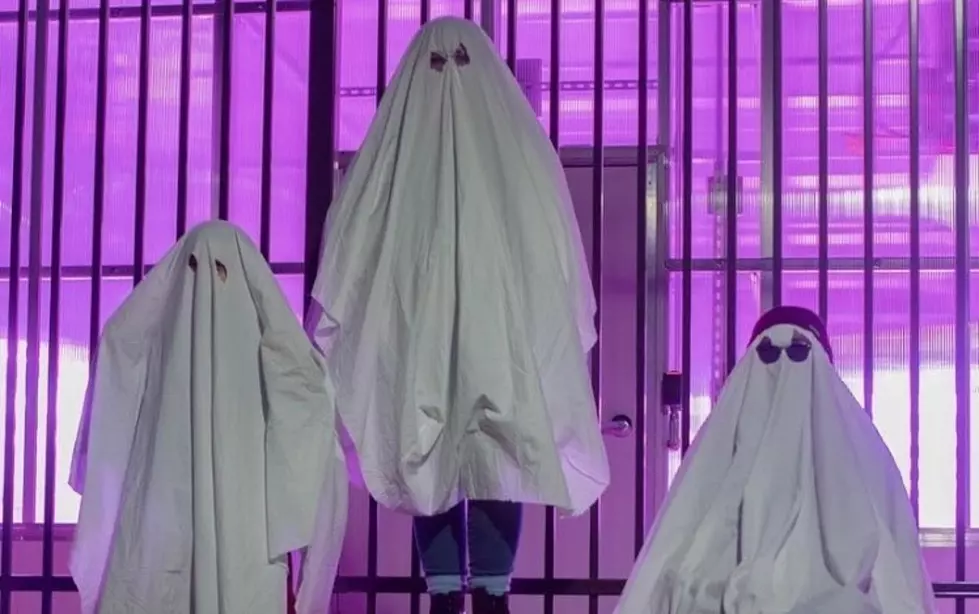 Will We Be Seeing This Fall Photo Trend Reappear in Lubbock?
Kimberly Hernandez
Not only is fall finally here, but it's officially spooky season. That means the weather is cooling off, the decorations are going up, and people are preparing their Halloween costumes.
Alongside all of this fun, I'm a strong believer that fall is the best time to get out and have fun photo shoots with your friends. There are so many fall photo ideas out there, but the best ones stem from Halloween-themed ideas.
A couple of years ago there was a viral trend of dressing up like a ghost with a white sheet and taking photos with your friends, family, or partner. I participated in this trend on the Texas Tech campus back in 2020 (as seen in the photos above), and they're still some of my favorite photos I've taken with my friends. Even just the experience of going out and being silly makes it so worth it.
After the ghost trend simmered down in 2020, the Halloween photo trend of 2021 was carving pumpkins and wearing them on your head. I did not participate in that trend, but it looks like it might be making its return.
Whether it's trendy at the time or not, I think everyone should give these photos a try. You can make some great memories and end up with great photos that you will cherish for a lifetime.
For a bit of inspiration, check out these videos of people taking these photos and see if you'd like to try it out for yourself.
Top 10 Fascinating Facts About Pumpkins
It is about to be pumpkin season! Do you know these interesting facts about the glorious gourds of Fall?
15 Things to Do in Lubbock This Fall
Here are some fall events happening around Lubbock that you don't want to miss.
50+ Photos of a Buck Wild West Texas Estate
This
Amarillo estate
is currently for sale and is unlike anything you've ever seen.