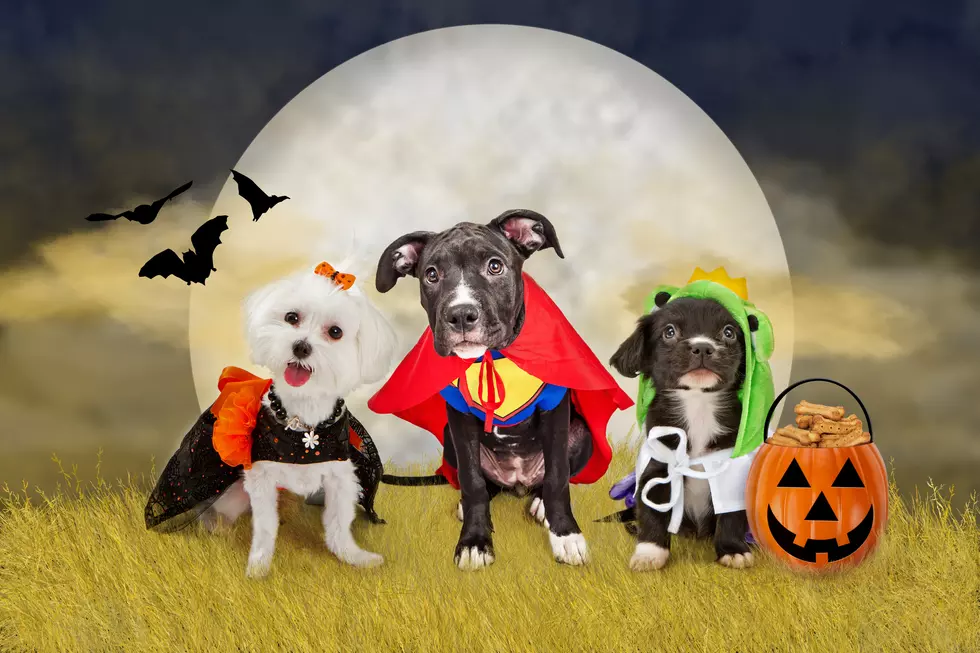 Three Dog Bakery's Fun-Filled Growl-O-Ween Happens in Lubbock This Saturday
Thinkstock
This is it, the 3rd Annual Growl-o-Ween Saturday, October 13th, 2018 at Three Dog Bakery, located at 98th and Slide.
You know what a great time it is to dress up your pup(s) in costume. It doesn't get much cuter or more fun for our furry friends. And now it's time to get ready for this annual pup-tacular event.
Get creative and get busy, maybe even wear matching costumes with your 4-legged friend. Why not?!
Just remember to get registered at Three Dog Bakery, 98th and Slide, by Wednesday. Registration is FREE. There will be great prizes in many categories. Five different costume contests with categories in small, medium and large dog, plus most original and duo or family.
The Lubbock Animal Shelter and Post Animal Refuge Center will be there too with pets who are looking for their forever home.