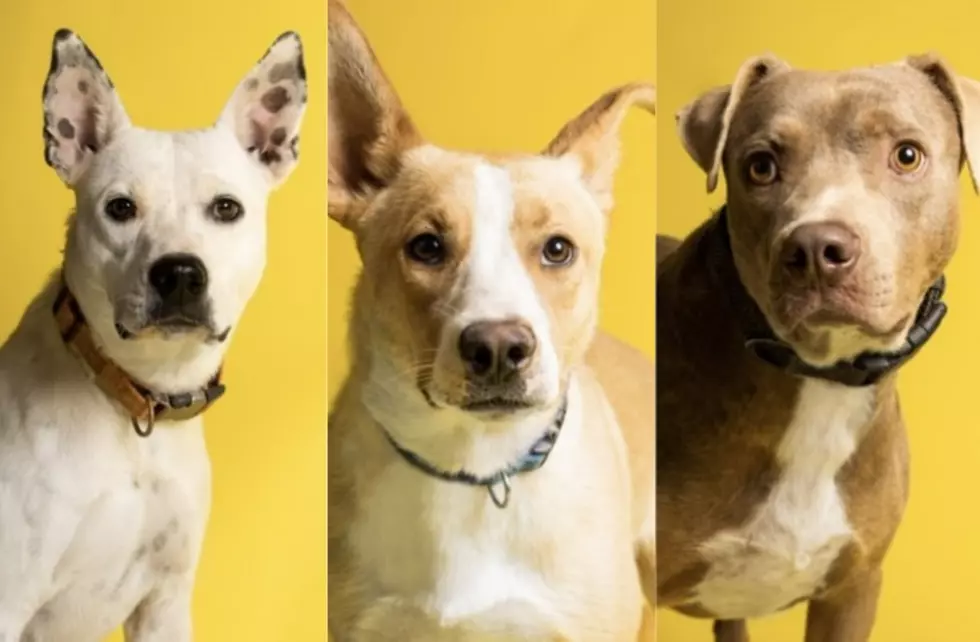 The Lubbock Animal Shelter is Hosting a Long-Stay Adoption Event This Friday
Lubbock Animal shelter via Petango
If you or someone you know is looking to add a furry friend to your family, you have to check out the Lubbock animal Shelter's adoption event happening this Friday, August 12th.
There are so many amazing dogs that for whatever reason, get looked over at a shelter. These pups end up stuck in the shelter for months as they wait for their forever home.
Every dog deserves a good home with a family that will care for them and show them all the love they deserve. Just because a dog has been in the shelter longer than other dogs doesn't mean that there is anything wrong with them. They could be the perfect fit for your family, you just have to give them a chance.
The Lubbock Animal Shelter understands this all too well, so they are hosting a special adoption event this Friday to help find these long-stay dogs their forever homes. The event will take place at the small dog side of Mackenzie Park from 5:00 to 7:00 pm.
The shelter will be bringing 20 to 30 of their medium and large size pups that have been there for far too long. All dogs are spayed/neutered, vaccinated, and microchipped, and ready for a loving family. The shelter is asking that you don't bring your personal pets to the event, but you are welcome to come check out the event and play with the dogs even if you aren't planning to adopt. Who knows, you might run into the dog of your dreams and just have to take them home.
For more information about the event, keep an eye out on the shelter's official Facebook page, or visit the event page on the City of Lubbock's website.
25 Adorable Dogs Available for Adoption at the Lubbock Animal Shelter
These dogs and so many more are in need of a good home. If you are able to adopt or foster, please consider giving one of these sweet faces a family to call their own. You can find more dogs available for adoption
here
. (Updated as of July 22, 2022)
10 Amazon Finds to Help Your Pet Beat the Texas Heat
10 Recipes for the Perfect West Texas Summer Barbeque
Here are 10 must-try recipes for your Texas barbeques this summer.