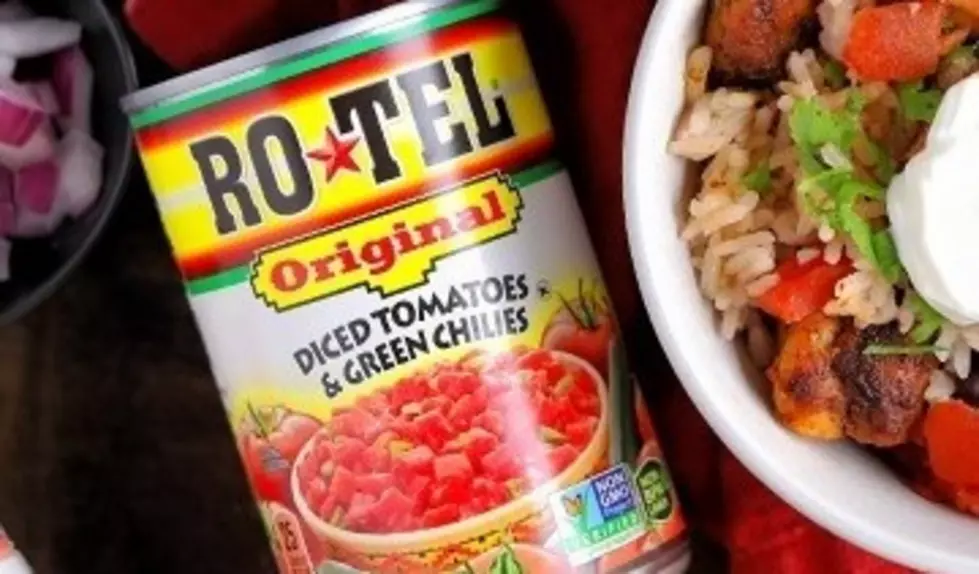 RO*TEL: The History of Texas' Favorite Ingredient
RO*TEL via Facebook
Something you'll find in so many Texas recipes is the use of RO*TEL. You know, the canned tomatoes and green chili peppers that add such a great flavor and slight spice to any dish? Yeah, that RO*TEL.
I'm a big fan of using RO*TEL to make salsa, throwing it in queso, and using it in a variety of different casserole dishes. Although I've been a fan of the canned goodness for a while now, I've never taken the time to learn about its origin...until now.
RO*TEL was founded back in 1943 by a Texas man named Carl Roettele. According to the official RO*TEL website, Roettele and his wife owned a canning business in Elsa, Texas that processed a variety of vegetables. Out of all the goods they canned, they were most proud of their vine-ripened tomatoes and zesty green chili peppers. Others agreed, and they shipped their tomatoes and chilis around the state of Texas under the name we all know and love, RO*TEL.
The brand name originated from the Roetteles' concern over their last name being hard to pronounce. So they simplified it, making it easy to say as well as iconic. After the brand spread across Texas, it started to appear in other states, like Oklahoma and Arkansas in the mid 1950s. After that, RO*TEL spread even further, making its way around the U.S.
The classic RO*TEL packaging we all know and love was designed in the early 1980s and has stuck with the brand ever since. At that time there was still only one recipe that was near and dear to everyone's hearts. That was until 1998, when they added the "Hot" and "Mild" options alongside the iconic "Original" recipe. Even after the brand's acquisition by ConAgra Foods in 2002, the recipe remained the same with the original ingredients.
So the next time you go to the store and pass the canned food isle, you'll know exactly where those tomatoes and green chilis came from.
Unique Home for Sale in the Lovely Texas Hill Country Even Has a Secret Elevator
This unusual, very eclectic Texas home offers an income opportunity, too. And is that a secret elevator? Um, YEP.
10 Central Texas breakfast Spots You Absolutely Must Try
Here are 10 of our favorite places to get the most important meal of the day in the Killeen-Temple area. Did your favorite make the list?
List of Fantastic Mexican Restaurants found in Longview
Here are some of the best Mexican restaurants found in Longview: