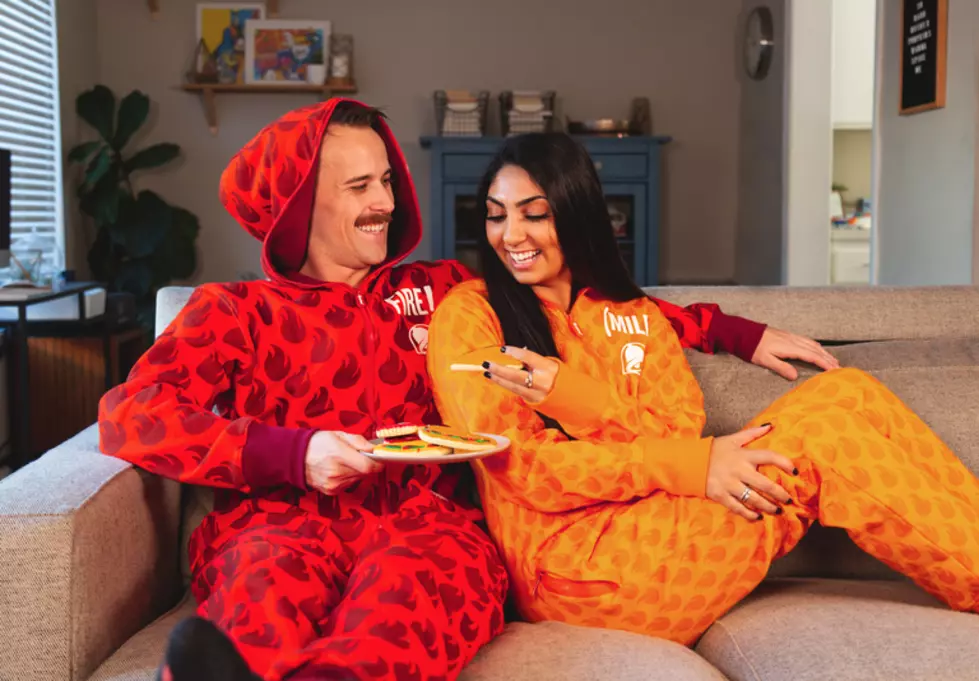 Need A Gift That Will "Spice" Up Your Life? Taco Bell Has The Solution!
Credit: Taco Bell
Onesies are still going strong, even if I don't get it!
But maybe your significant other loves both onesies and Taco Bell. If so, then they have the perfect gift for you!
There are three onesie options: Fire Sauce, Hot Sauce, and Mild Sauce, and each has a hood. Imagine lounging around the fireplace with your family (or friends) wearing hot sauce-inspired onesies.
I want to know where the Diablo sauce onesies are because some of us are SMOKIN'!