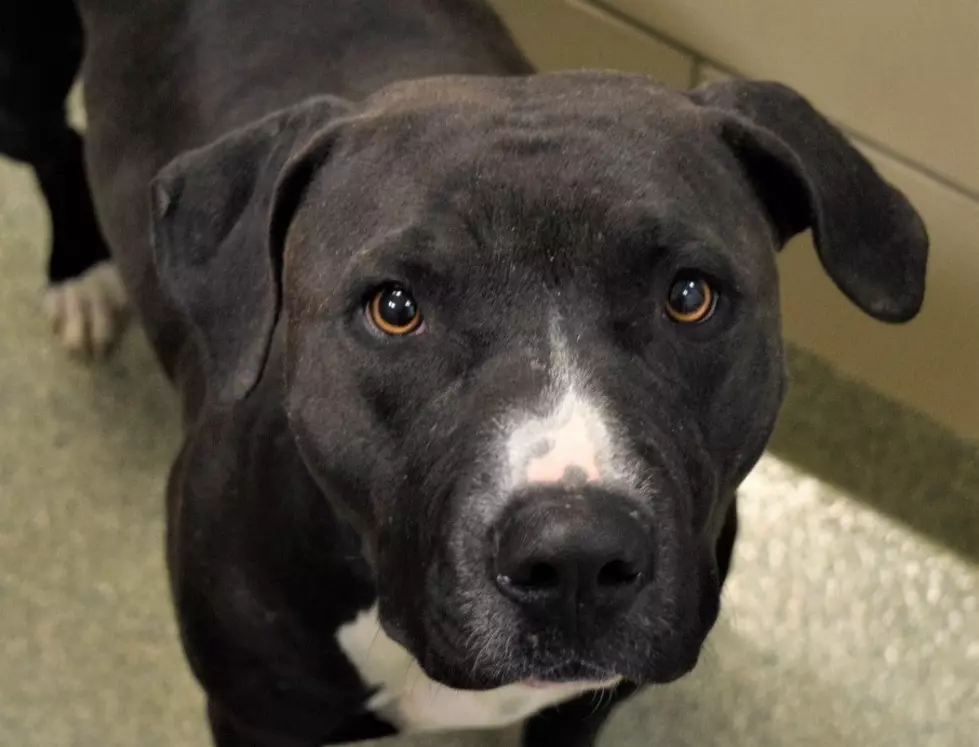 Minnie Mouse Is Lubbock's Awesome Adoptable Dog of the Week
Lubbock Animal Shelter
Look at those sweet and soulful amber eyes. Minnie Mouse is one hot dog, hot dog, hot diggety dog. (My apologies to anyone who has had a child in the last 10 years and has been brutally subjected to that song ad infinitum; I couldn't help myself.)
Minnie is as cute as her namesake. Here are her stats from the Lubbock Animal Shelter:
Minnie Mouse is a 1 year old female Pit Bull/Mastiff mix who has been with us for 41 days. She is a sweet and friendly dog. She is up to date on all her shots, fixed, and microchipped.
Forty-one days is entirely too long for any of these precious animals to spend in the shelter, but it's especially a shame for Minnie since she's young and friendly. Black dogs have a tendency to get overlooked, and large dogs face rental weight restrictions.
However, I know that the perfect owner is in Lubbock for Minnie, and that she'll make a wonderful companion. And even though her big ol' pibble head looks sweet as sunshine, I'm sure a would-be intruder would think twice before breaking into any home that had Minnie in it.
The Lubbock Animal Shelter and Adoption Center is located at 3323 SE Loop 289 and is open from 10 a.m. to 7 p.m. Monday through Saturday. If you're looking for a fur-ever friend, they'll have the exact right dog or cat for your family.
Enter your number to get our free mobile app
8 Iconic Texas Snacks