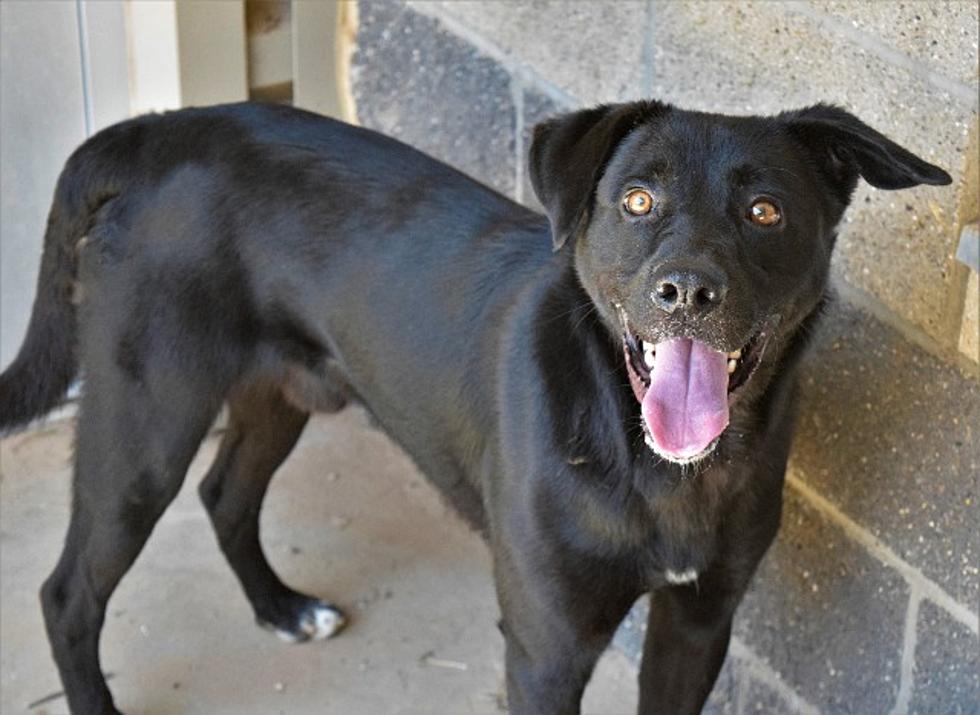 Meet Rocky, Your Awesome Adoptable Dog of the Week
Lubbock Animal Services
Enter your number to get our free mobile app
If you love labs, you really have to meet Rocky. He would love to join your family. He really knows how to make and share great fun times everywhere he goes. He could be your awesome new best friend.
Here's Rocky's story from Lubbock Animal Services:
Rocky is a 3 year, 2 month old black Lab mix who came to LAS 11 weeks ago. He is fixed and up to date on his shots. Rocky might be an adult, but he has plenty of puppy energy left and he is ready to show it off. He is a beautiful dog with lots of personality that has been in the shelter for far too long and is waiting for his forever family to come and adopt him.
Rocky is an amazing dog. So visit him to see just how many smiles he can warm your heart with at Lubbock Animal Services today. You can call them at 806-775-2057 for more information.
All Awesome Adoptable Dog of the Week adoptions include vaccines, rabies, city license, microchip, and a spay/neuter voucher if the animal is not spayed or neutered already.
Lubbock Animal Services offers a foster-to-adopt program, that allows you to foster for a couple of weeks to see how your new dog works out at your home before adopting. This terrific program allows you to spend time and find the dog that's the right fit for you and your family.
Now could be an absolutely great time for finding a new special four-legged best friend that will bring lots of love to you and your family. Get on over to Lubbock Animal Services at 3323 Southeast Loop to meet Rocky and the other adoptable dogs and cats in need of a forever home, you will really be glad you did.
P.E.T.S. Clinic Opens in Lubbock, Texas