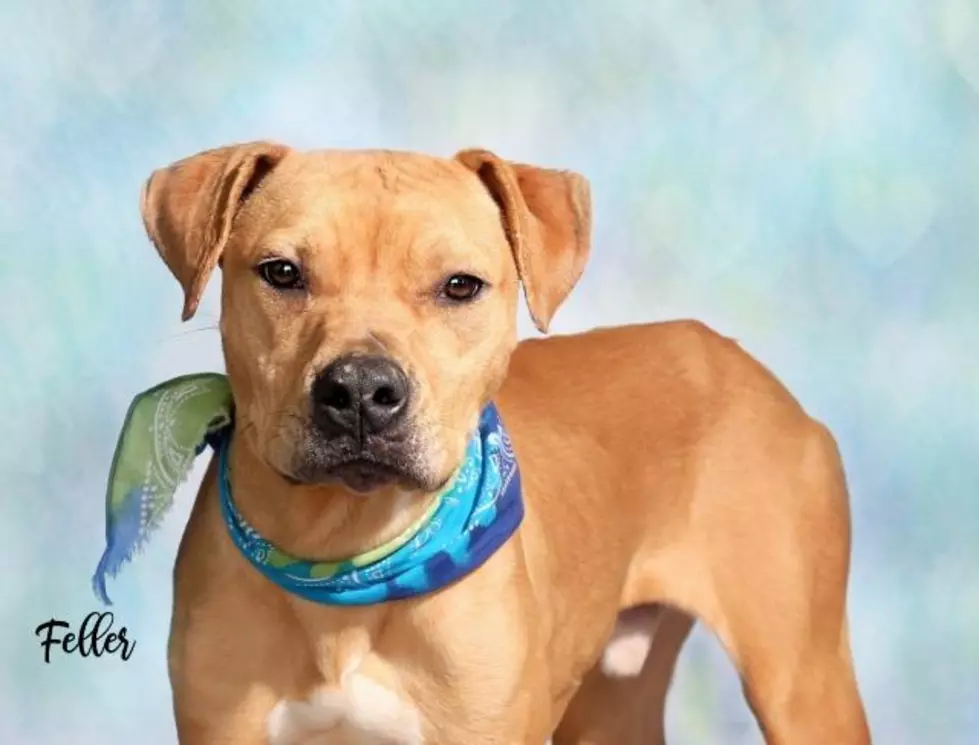 Meet Feller, Lubbock's Awesome Adoptable Dog of the Week
Lubbock Animal Services
Enter your number to get our free mobile app
An awesome family dog to run around and stay active with can be a tremendous joy for the whole family. Lubbock Animal Services has many wonderful dogs just waiting for a forever home. Feller would love to be a new best friend for you and your family.
This sweet guy is a wonderful golden Pit mix, who really needs a forever home. Visit him at Lubbock Animal Services today.
Here's Feller's story from Lubbock Animal Services:
Feller is a 2 year, 6 month old tan and white Pit who has been at LAS for 6 months. He is fixed and up to date on his shots. Feller would be a great running buddy for an active family. He would love a big yard for him to stretch his legs out in. Feller is big on giving hugs and kisses.

 
All Awesome Adoptable Dog of the Week adoptions include vaccines, rabies, city license, microchip and a spay/neuter voucher if the animal is not spayed or neutered already.
It's the perfect time to find a new special four-legged best friend you and your family will love. Stop by Lubbock Animal Services, at 3323 Southeast Loop 289 in Lubbock to meet Feller, this week's Awesome Adoptable Dog of the Week.
Jan's Inspiring Picks to Read During the Coronavirus Pandemic