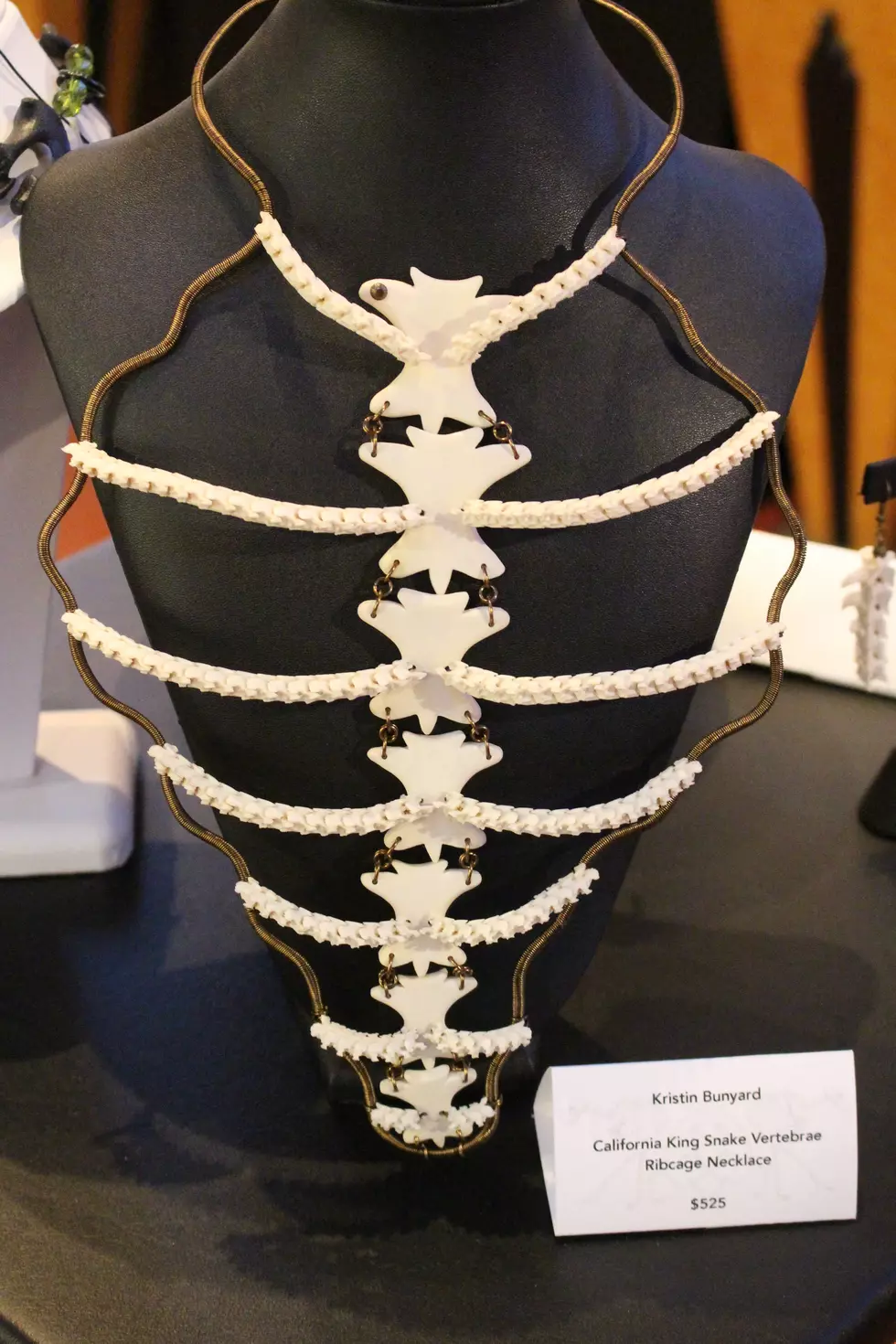 Lubbock Artist Creates Stunning Prosthetic Leg for Vets in Need
Renee, Townsquare Media Lubbock
Kristen Bunyard is an incredible artist. Not only is she ridiculously creative and talented, her chosen medium has turned heads in multiple galleries around the world. Her pieces have been sought out by major fashion magazines and she's been featured in dozens of interviews. Because not only is her jewelry dernier cri, it's made from a very natural source: ethically obtained and very real animal bones.
Recently, Kristen participated in the Painted Prosthetic Project, a unique collaborative effort from top tier artists from around the world. The purpose was to raise funds for veterans who need a little extra help after they come home to the states. It's well known that many vets come back missing limbs, so the vision of the project is to beautify prosthetics in honor of the noble sacrifices of men and women in our military.
Jon Palestini, the founder of this project, explained his vision to me:
The Painted Prosthetic Project has been an idea I have had for a few years now. Prosthetics have always been an interest and something I have first hand knowledge about and the need.  As an artist always looking for interesting mediums to use as a canvas and always thought prosthetics were too plain and lacked personality and have painted my own in the past.  I also collect oddities and people were always giving me old prosthetics so thought how can I put these to use and the idea for the project was born, so I quit my job so I could focus on this full time.

A friend of both mine and Kristin Bunyard was a military sniper who was wounded in combat and after he came back to the US and healed, he started a non profit charity to help fellow veterans. I realized this would be a perfect charity to work with since his mission is to get veterans back on their feet through job training, helping with housing and medical bills.

The legs were sent out to some of the top artists around the country in April to give them 6 months with the leg.  They all had free reign to do whatever they wanted with the leg.  Once we have all the legs back, we will be taking professional photos of them for a book about the project that will be available for purchase early next year (with proceeds going to the charity).
Here's a gallery of just a few of the prosthetics that will be available at the auction.
Test Driving the 'Star Wars'-Inspired Nissan Rogue