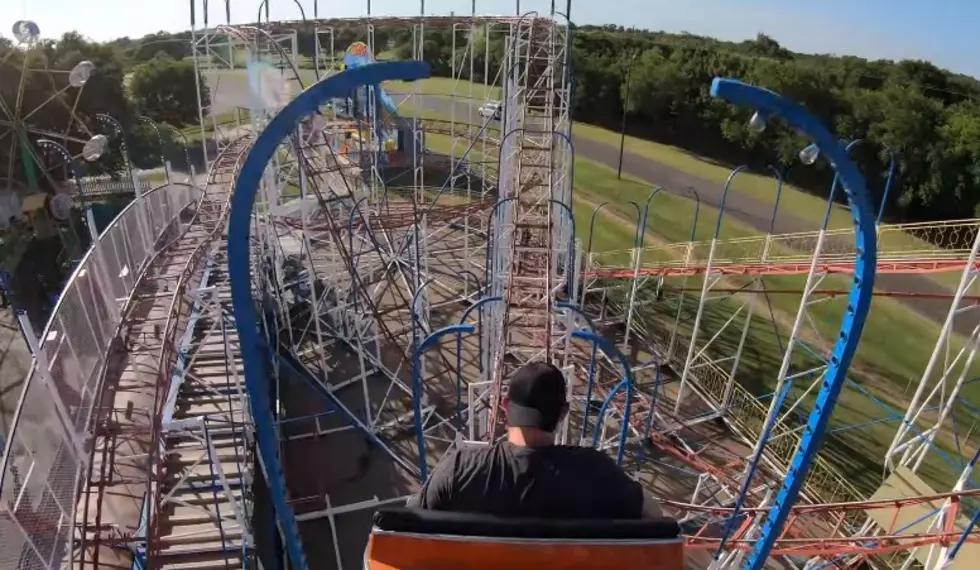 Relive Lubbock's Joyland Amusement Park With This Cute Video
youtube.com via John Y Chen
Lubbock, Texas will never be quite the same without Joyland Amusement Park. Now that we have reached our first summer without it, I thought you might like to take a peek at a cute video posted to TikTok back in 2022 by Michael Monroe Goodman.
I came across it today while I was looking for interesting local videos, and I couldn't help but watch it a few times and think about the good old days.
I remember my very first trip to Joyland. I was about 6 years old, and the park looked so big to me. I rode The Galaxy for the first time with my grandmother. As soon as the ride ended, I begged her to get back in line so that we could ride it again and again and again. It was the first roller coaster I remember riding on, and it was awesome.
I went last summer and rode it for what would be the last time. I never really thought about how much our local amusement park meant to me until they announced that it would be closing. It was like losing a friend.
Thank you, Joyland, for all of the wonderful memories you gave Lubbock over the years, and may the recently deceased co-owner, David Dean, rest in peace. We won't ever forget the memories you helped to create.
Check out the video below:
And, yes, I agree. Joyland was a "great date night adventure" that we will all hold dear forever.
10 Lubbock Businesses I Was Dying To Work For In The Early 2000s
If you worked at one of these places, you were the coolest.
With So Many Prairie Dogs in Lubbock, Why Don't More People Have Them as Pets?
Here are some things to know before you bring one home.
Check Out The Unique Underground High School In This Small Texas Town
It's actually quite beautiful.