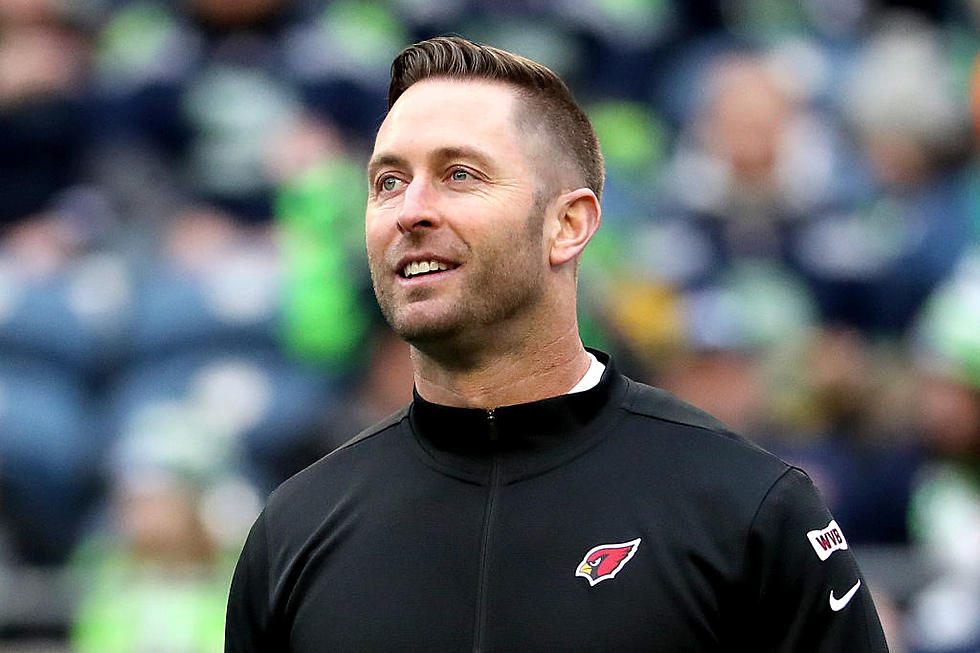 You'll Never Guess What Kliff Kingsbury Did in Quarantine
Abbie Parr/Getty Images
Enter your number to get our free mobile app
A lot of us were incredibly bored in the month of March, and on into April and May, with most of the country severely restricted and quarantining. Regular people like me ate ramen and binge-watched entire series of shows they've already seen out of sheer boredom without live sports on TV. (Or that might have just been me.) Other people did productive things, like reading books, or learning a language or skill.
I bet you'll never guess what millionaire playboy football coach Kliff Kingsbury did in his off-season.
That's right. He watched film. A lot of film. College football film. NFL film. He watched so much film that he had to get his hands on XFL Film. That's dedication.
He was on his grind so hard he ran out of college and NFL tape to study, so he watched XFL tape to find some new topics for his Arizona Cardinals this season. Of course, slogging through a Defenders vs. Vipers game is probably a lot more tolerable when you're chilling in Kingsbury's set up.
I guess it's not really a surprise that Kingsbury watched tape 24/7 during the quarantine of the spring; that's also what he did while at Texas Tech.
I do think there had to be something else mixed into the viewing schedule, though. Maybe not The Golden Girls, but I could see Kingsbury getting some tips from Coach Taylor and Friday Night Lights. I bet the former New Braunfels Unicorn could relate to Matt Saracen just trying to make it through high school.
BONUS: Tuesday on Ryan Hyatt's Raiderland, we were joined by Red Raider Nation's David Collier to talk about Krista Gerlich being hired to be the new Texas Tech Lady Raider head coach and also hit on topics such as TJ Vasher, the football team's freshman receivers and more:
---
Here's how Texas Tech could win each Big 12 game:
Texas Tech Football's 2020 Big 12 Schedule
27 Best and Worst Texas Tech Football Uniforms Since 2000