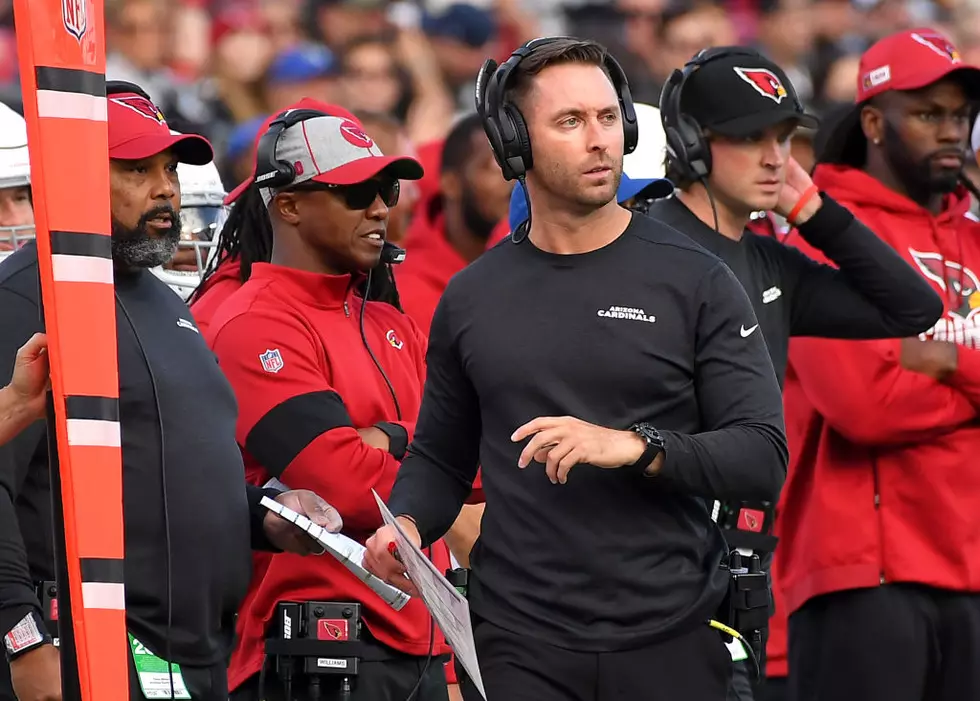 HBO Should Look to One Man to Bring 'Hard Knocks' Ratings
Jayne Kamin-Oncea/Getty Images
There are rumors circulating that the Jacksonville Jaguars are the leading candidates to be on HBO's Hard Knocks this season. The NFL's Emmy award-winning Real World-esque reality television foray has been around since 2001 with a total of 16 seasons in that span.
The Jaguars are in the window of time though where they can deny HBO's request to have them, and why the heck wouldn't they deny it?
The Jaguars have a brand new NFL coach in Urban Meyer, who will likely have Trevor Lawrence after the draft and load up on free agents this offseason. Is that a good recipe for compelling television? Sure. It's also a recipe for disaster to try and navigate all of that and have a national TV show filming you every day of training camp.
That's why 27 of the NFL teams can deny HBO when it comes to doing Hard Knocks. There's a rotating list of teams though that cannot deny the show, and there are several intriguing options on that list.
First, the Dallas Cowboys. As the only NFL team to have done the show twice, I bet the NFL would want to spread the love. The Giants, Panthers, and Broncos could also be forced, but blech.
That leaves one team who I think could be perfect for the show. If the Jaguars turns it down, Hard Knocks should absolutely call the Arizona Cardinals to head into year three of the Kliff Kingsbury era.
Kyler Murray will now be throwing to Deandre Hopkins and AJ Green, along with the other young receivers the Cardinals have. The team also just signed former Texas Longhorn Colt McCoy to back up Sooner Kyler Murray, and it's all coached by Red Raider Kingsbury. The show writes itself.
Defensively, the Cardinals added both JJ Watt and Malcolm Butler to join the solid roster they've been building in the last two seasons. The Cardinals just missed the playoffs last season after folding late in the season, but all the pieces are there for Arizona to be a breakout team of the NFL in 2021. They could also absolutely implode.
That's the beauty of reality TV, right?
27 Best and Worst Texas Tech Football Uniforms Since 2000