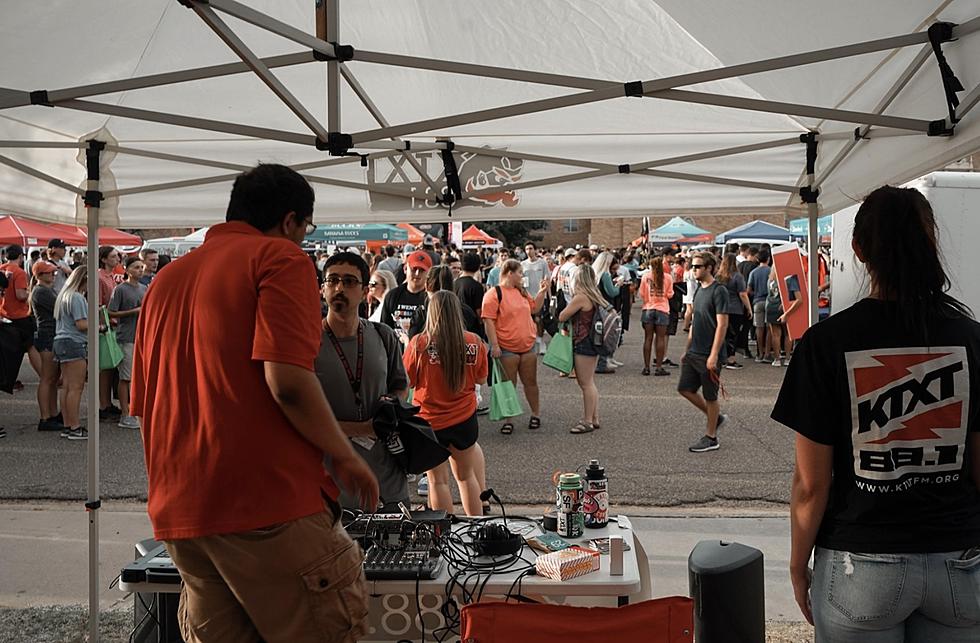 The Best Event for Texas Tech Students to Get to Know Lubbock
KTXT
The start of the fall semester will be here before you know it. This means getting back to campus, learning your new class schedule, and figuring out what kind of stuff you want to do around town.
Learning more about Lubbock and what it has to offer is highly valuable for students, especially those that aren't originally from the Hub City. There are so many things students can do off-campus, but it can be a bit intimidating figuring out where you should go and what is worth it.
This is why Texas Tech hosts their annual Hub City Fest in order to show their students what Lubbock has to offer.
The event is happening on campus in the R-11 Band Parking Lot at 18th and Akron Ave. It will be on Friday, August 25, 2023, from 7:00 to 9:00 p.m.
There will be a wide variety of vendors including local businesses, Texas Tech clubs and organizations, music, freebies, and more.
This year features large door prizes given out every 15-20 minutes, and the first 1,500 students will receive a free Texas Tech laundry bag. In order to be entered to win any prizes, or to get the laundry bag, you must have a valid student ID to scan.
I used to participate in these events as a part of the student-run radio station, and it was always fun to see all the fresh faces, local businesses, and goodies. For more information about the event, you can visit ttu.edu.
20 Girls In Texas Went Missing In July. Have You Seen Them?
More than 20 girls from Texas were reported to the National Center for Missing and Exploited Children during the month of July. They range in age and are from all across our state from Amarillo to Dallas to Houston. These 20 girls are still missing as of August 7. Please look through the pictures below and see if you recognize any of these missing kids from Texas.
This Is The Cheapest House For Sale In Texas Right Now
Who says you have to pay $250k plus for a house? You could spend a lot less, but spend more time renovating a home that is older and not in great shape. Which brings us to this home located in Clarksville, Texas. According to Zillow, it is the cheapest house for sale in Texas. But it's not ready for anyone to move in. It's going to need renovating... at least. But hey, right now this is the cheapest home for sale in Texas. For more information contact Edward Mcclintick at Joseph Walter Realty, LLC at 248-294-7850.
LOOK! This Amazing Victorian Farmhouse Near Lubbock Is For Sale
This 3-year-old Victorian Farmhouse is located just minutes from Lubbock. Meaning you've got room to enjoy and you are away from the hassle of the city, but close enough to get things done. This house is a dream home for someone wanting an older style home with personality, a wrap around porch, a big red barn, and a large fenced back yard. Check out the pictures. For more information contact Wright Realty and Design.