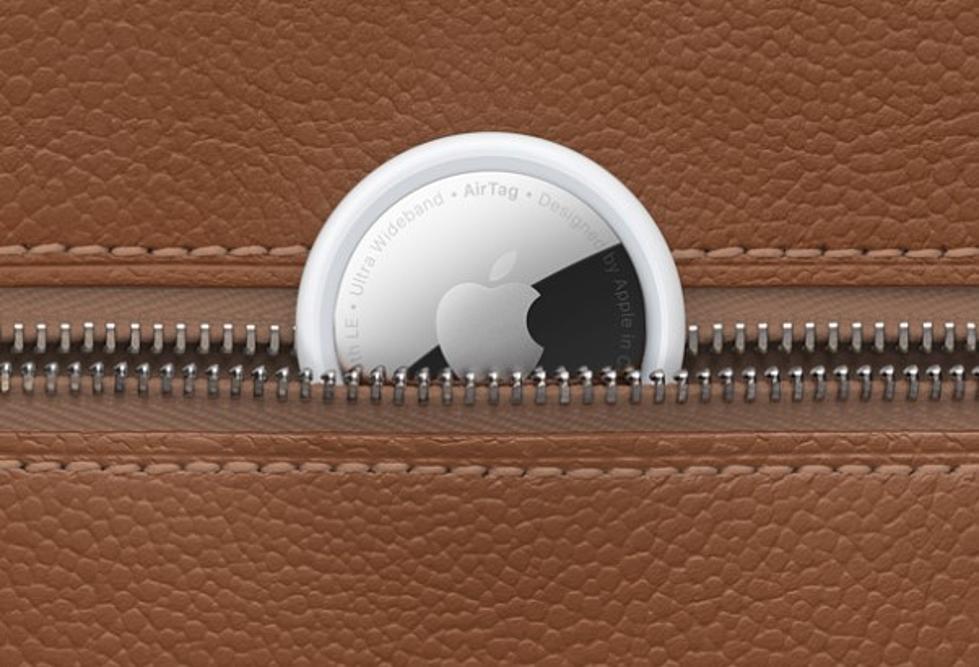 Texas Woman Shares Concerns About Being Tracked by Apple Airtag
Apple
An Apple Airtag is a great device that can help you find missing items. The intended use is to attach it to your keys, wallet, luggage or anything else you might be concerned about losing. Unfortunately, people have been abusing the tracking ability of these devices.
Many women are finding the tags planted on them. The most common place has been hiding them under the license plates or other places on their cars.
Warning: NSFW Language:
The thing with Airtags is that not only can the person who owns it see where it is, but anyone nearby an Airtag that has been marked as "lost" will get a notification. So, the women that have these trackers planted on them are finding them through a notification on their phones. The scary thing is that many of them aren't able to find where the tag was placed, so they can't discard the tracker.
That is the case for TikToker @angel.edge95, who said she had an Airtag planted on her while at a Walmart in Austin, Texas. However, she wasn't aware of the tag until she had landed on a plane in Massachusetts later that day. Her phone received a notification saying that there was an "unknown accessory" detected near her that was first seen with her that morning when she was still in Texas.
She attempted to disconnect the device through her phone, but wasn't able to. While trying to disconnect, she noticed a warning on the Find My app stating, "if you feel your safety is at risk due to item, contact your local law enforcement." The fact that this warning was placed on the app lets you know just how often people are being tracked like this without their consent.
The TikToker continued to get notifications about the tag moving with them, as well as letting her know that the owner can see its location. On the Find My app, she could see every time the owner of the tag checked her location. Unfortunately, she was unable to find where the tracker was placed in her belongings on her own, so she brought them to a local police station so they could help her find the tracker.
Her most recent update is that the police searched through her belongings and kept one of her bags, telling her to continue on as normal. She's hoping they found the tracker in that bag and the problem will be resolved soon.
I do think it's a good thing that people are able to be notified when one of these devices is near them, so as long as they have an Apple device, they know it's there. However, it's extremely scary knowing that so many people are finding the tags in their belongings.
If you find yourself in a situation like this, try to find the tag and go to your local police as soon as possible.
11 Awful Things in Lubbock That Remind You That You're in Lubbock
Some of these aren't really that awful. Some of them definitely are.
What House $500,000 Gets You in Lubbock vs. Dallas, Texas
One of the biggest draws to living in a smaller city rather than a large one is what kind of house you can get for the same price. Here's a comparison of two homes -- one in Lubbock and ther other in Dallas -- that both cost around $500,000 and have four bedrooms and three bathrooms.
Take a look at the Dallas home, followed by the one in Lubbock, below:
The Most Expensive Airbnb for Rent in Lubbock, Texas
This is the most expensive Airbnb for rent in Lubbock, Texas. It will run you nearly $1,000 per night for up to 16 guests. It's a 4-bedroom, 3.5 bath barn-house with an indoor pool.