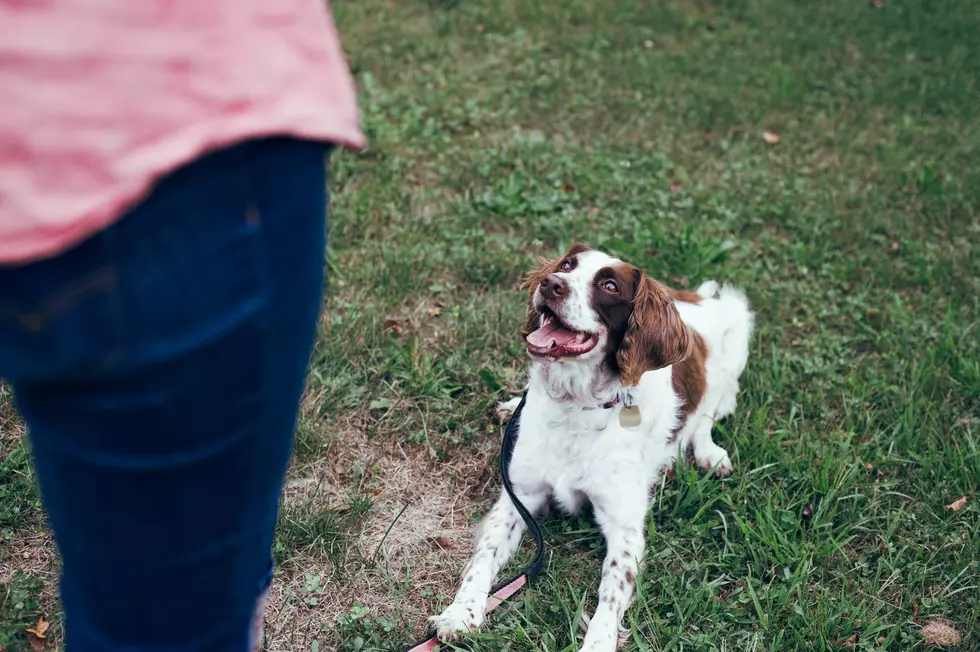 Texas Tech is Offering Free Dog Training Classes on Campus
Photo by Destiny Wiens on Unsplash
A common theme I see in Lubbock are people getting dogs, especially college kids, and not training their pups whatsoever. Let's talk about why that's a problem and how you can fix it.
When you get a new dog, there are a few important things you have to do. Obviously, you have to feed, water, and groom your pet, but you also have to train them. This means potty training, obedience training, and sometimes crate training (depending on your lifestyle). If you aren't willing to put the time into training your dog, they will not live the most fulfilling life they can.
I see way too many untrained dogs around Lubbock and it honestly makes me sad. People don't take their dogs for enough walks because they never taught them leash manners and don't like being dragged around the whole time. There are those that just leave their dog outside all the time because they never potty-trained the dog properly. Or, they avoid having people over to the house because their dog jumps all over everyone and doesn't listen when you tell them to stop. All of these things can be helped with proper training.
It can be a challenge to train your dog, and it takes a lot of time and effort to learn how to properly do it and then implement what you've learned to help teach your dog. That is why it can be incredibly helpful to take training classes so both you and your dog can start learning basic obedience skills.
I understand that training classes can be expensive, so I wanted to share some information about free dog training classes that Texas Tech University will be hosting. The classes will be taught by students of the animal sciences department and will cover basic obedience and socialization. They are not accepting any stranger or dog-aggressive animals, so if you have a reactive dog, you should search out private classes somewhere else rather than attend a group class like this.
The classes are completely free and simply require you to sign up via this link. The available dates for these classes are November 29, December 1, and Dec 6. The dog owner must be 18 or older and their dog must be older than six months and up to date on all of their vaccines.
10 Amazon Products to Keep Your Pet Cozy this Fall
These are ten products you can buy on Amazon that will keep your pet cozy this fall.
National Pit Bull Awareness Month: 25 Pit Bulls Available for Adoption in Lubbock
October is National Pit Bull Awareness Month, so why not add one of these sweet Lubbock pitties to your family?
3 Texas Tech Halloween Events for the Whole Family
Halloween is just around the corner, and Texas Tech University wants to help you have a great holiday experience.