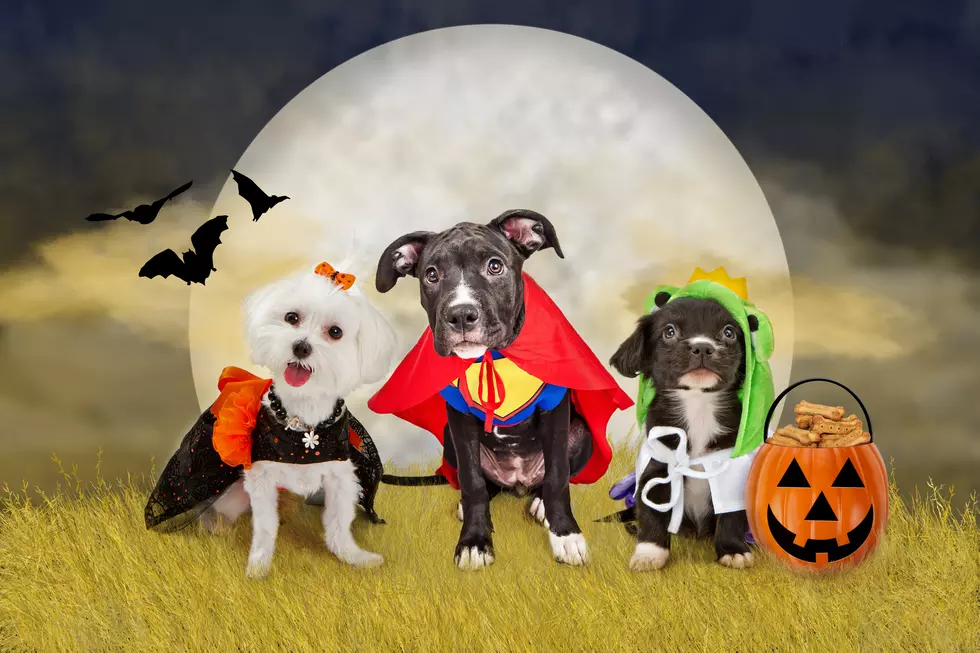 Take a Lubbock Shelter Dog Out for a Day of Halloween Fun This Saturday
Getty Stock/ThinkStock
If you don't already have plans this Saturday or are looking for some fun Halloween activities to do in Lubbock, you should consider participating in the Lubbock Animal Shelter's 3rd Annual Trick or Treat Around Town.
This is an opportunity for you to volunteer and get a shelter dog out of its kennel for a fun day around Lubbock. The event goes from 10:00 a.m. to 6:00 p.m. and includes seven different Lubbock businesses to visit with the pup you pick up from the shelter. As you visit each location, there will be treats for you and the dog to enjoy. After visiting each business and taking a photo, you will bring the pup back to the shelter and receive a prize while supplies last.
LAS has hundreds of dogs that are under their care and would love to spend a day out of the shelter with you. It can take a tremendous toll on a dog's mental health, confidence, and overall wellbeing to be in a shelter, so bringing them out for a day of fun, sight-seeing, meeting people, and getting treats, is an amazing opportunity.
This could also be a great way to meet a dog that you might consider adopting if you are looking for a new pet and really connect with the dog you take out around town. Even if you aren't looking to adopt, this is a great way to make a dog's life better and have some Halloween fun.
For more information about the event, you can visit the official event page on Facebook.
3 Texas Tech Halloween Events for the Whole Family
Halloween is just around the corner, and Texas Tech University wants to help you have a great holiday experience.
5 Fun Fall Date Ideas for Lubbock Couples
these are five date ideas that are perfect for Lubbock couples this fall.
National Pit Bull Awareness Month: 25 Pit Bulls Available for Adoption in Lubbock
October is National Pit Bull Awareness Month, so why not add one of these sweet Lubbock pitties to your family?