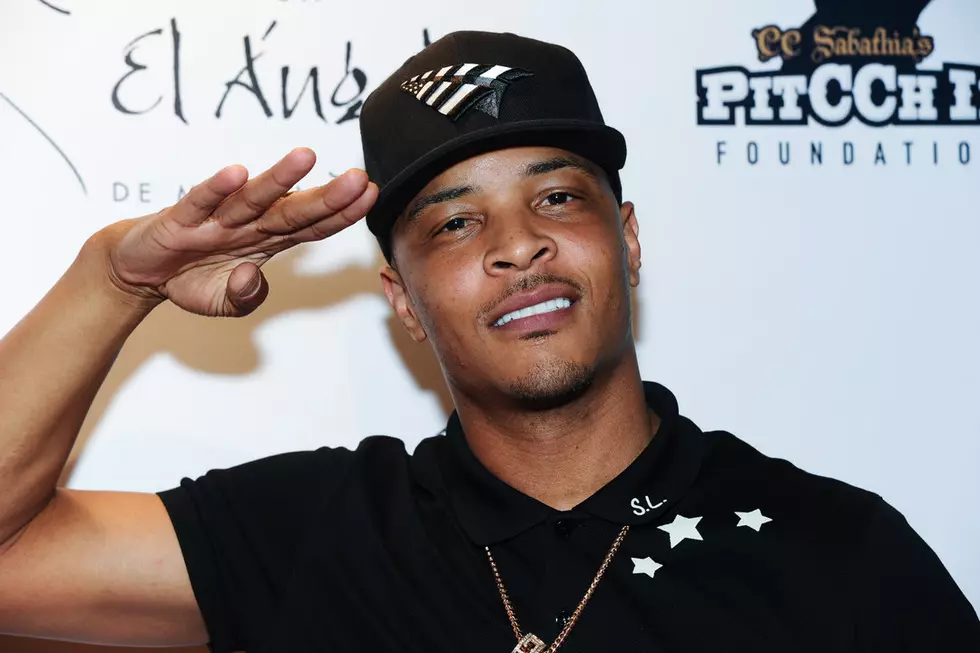 T.I. Announces Dates for Upcoming 'Hustle Gang Tour'
Rommel Demano, Getty Images
Fresh off defending Snoop Dogg and going hard at Donald Trump, T.I. announced the dates for his upcoming Hustle Gang Tour, which will begin on April 26 in Mobile, Ala. and wrap up in Jacksonville, Fla. on June 11.
Along the way, Tip will presumably bring his entire Hustle Gang roster to cities like Knoxville, Tenn., which will be on April 30. From there, the tour will head to Asheville, N.C. on May 2, Greensboro, N.C. on May 4 and then Richmond and Norfolk, Va., on May 5 and 6 respectively. The tour will then hit the Golden State, being in Los Angeles on May 29, San Francisco on May 30, Sacramento on 5/31 and Santa Cruz, Calif. on the first of June.
Hustle Gang's latest mixtape, Hustle Over Errrrythang, dropped back in September. The 16-track collaborative project is hosted by DJ MLK and features appearances by T.I., Young Thug, Future, B.o.B, Trae Tha Truth and even Chocolate Droppa (comedian Kevin Hart's rapping alter-ego).
You can see all of the Hustle Gang Tour dates below and purchase your tickets here.
25 Striking Hip-Hop Album Covers That Will Make You Appreciate a Rapper's Creative Side