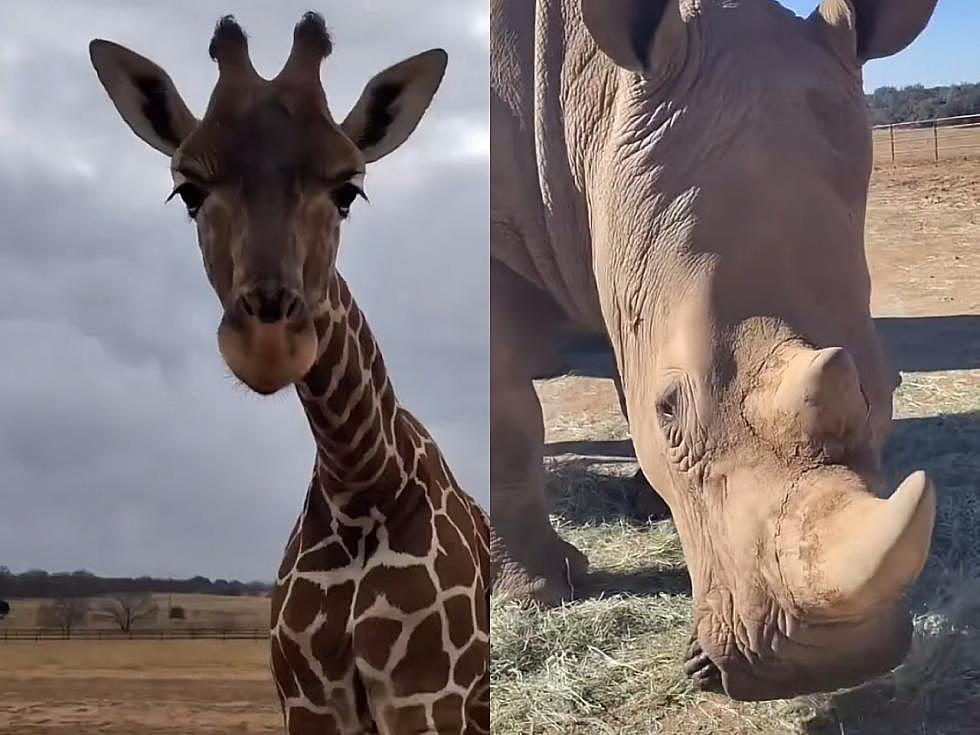 Stay With Giraffes and Mingle With Rhinos at This Texas Conservation Park
@longneckmanor via TikTok
Longneck Manor is a non-profit conservation park located in Fredericksburg, Texas. They care for rhinos and giraffes in order to educate and engage with guests in a way that helps inspire others to appreciate these beautiful animals. They provide a wildlife experience that makes you feel like you've been transported out of the Texas hill country, and into the African savannah.
They pride themselves on not being a traditional zoo exhibit with barriers between the animals and guests. They provide an immersive overnight experience that allows their guests to have personal experiences with the animals, like waking up to the giraffes having breakfast just outside your window.
The director and owner of Longneck Manor, Rick Barongi, has worked his entire life with zoo animals and wants to see zoo-born wildlife live the best lives possible. The goal is to provide a fun experience for guests while creating a happy life for the animals that come to them after their time in zoos.
Longneck Manor opened in July 2021 and is planning to expand in 2022 to not only include giraffes and rhinos, but cheetahs as well. You can make a reservation for their overnight experience in the Giraffe Suite as well as small-group tours.
If you aren't able to visit the park but would still like to help their cause, they accept donations and sell embroidered logo hats that contribute to their Conservation Foundation. You can also buy a gift card in order to give one of their experiences as a gift.
You can find more information about their conservation efforts and how you can book a stay with them on their website. You can also find them on Instagram and TikTok if you want to take a look at their beautiful animals.
Here's Some Of The Exotic Animals You Can Own In Texas
Shockingly, Texans can legally own these exotic animals--provided you've filled out the massive amounts of paperwork required.
Wildlife of the Texas Panhandle
The Texas Panhandle is filled to the brim with wonderful species of wildlife. Here are some of the incredible animals that share their home with us.
10 Facts About Prairie Dogs That You Might Not Know
Prairie dogs might as well be the official animal of Lubbock. Here are some fun facts about the plump little critters.