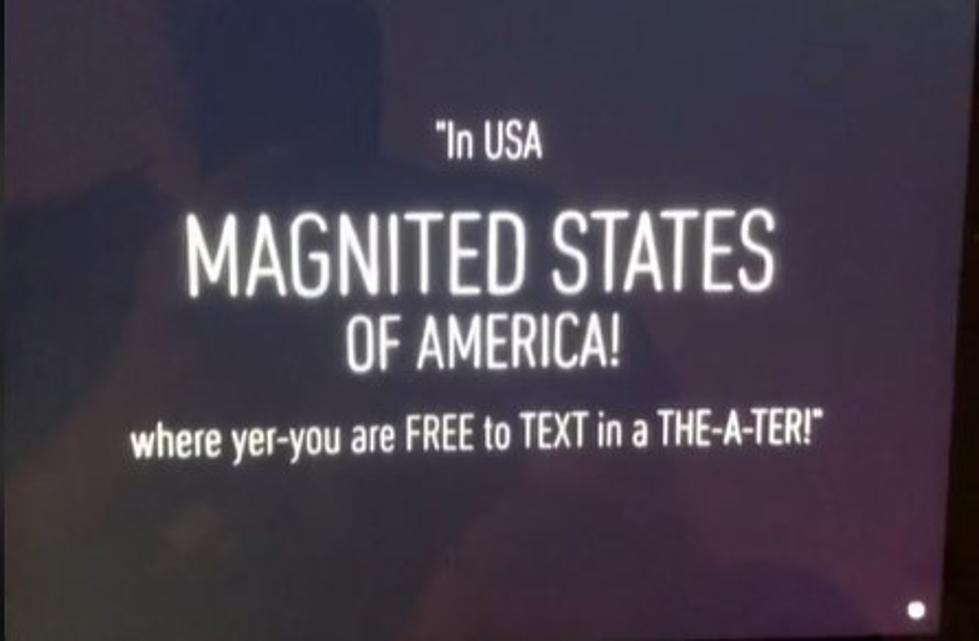 Video: Obnoxious Texas Karen Is Now the PSA Before Alamo Drafthouse Movies Begin
TikTok/ movie_daddy
An unknown Karen left a nasty voicemail after being kicked out of an Alamo Drafthouse in Austin in the hopes the company would take her side. It definitely backfired. 
She was then made the new PSA before movies begin at Alamo Drafthouse. Hilarious.
This is some dumbass of the day s**t for sure. Priceless.
Most civilized people understand that the movie theater is not the place to hang out on your cell phone. Not only are bright screens annoying to other patrons, but being loud and talking during a movie is just a total no-no. If you want to text and talk, stay the hell at home. Or don't...and be kicked out of the theater. Simple as that.
I only wish I could understand what was going through her mind when she called up the theater to complain about how she was treated for not following basic rules that the rest of us seem to understand pretty well. She was likely embarrassed for being asked to leave a theater, but who could blame them for kicking her out? You aren't the only person in the movie theater, and everyone paid the same price for the same experience. It's not cheap to go see a movie.
She also sounds kind of drunk in the video, with several words audibly slurred in the voicemail message, so that may also be a factor in all of this. Who really knows? All I know is that it's funny as crap, and the sense of humor Alamo Drafthouse has when dealing with her attitude, is just, well...perfect.
36 Celebrities That You Might Run into in Texas
There are many celebrities that have made Texas their home. Some were born here, and others decided to make their move recently during the 2020 pandemic. These are some of the musicians, actors, athletes, and other public figures that all call the great Lone Star State home.
Look Inside the House From 1991's 'My Girl'
Every '90s kid watched the movie "My Girl" starring Macaulay Culkin, Anna Chlumsky, Dan Aykroyd and Jamie Lee Curtis. The house that served as the home of the family is now
up for sale on Realtor.com
!