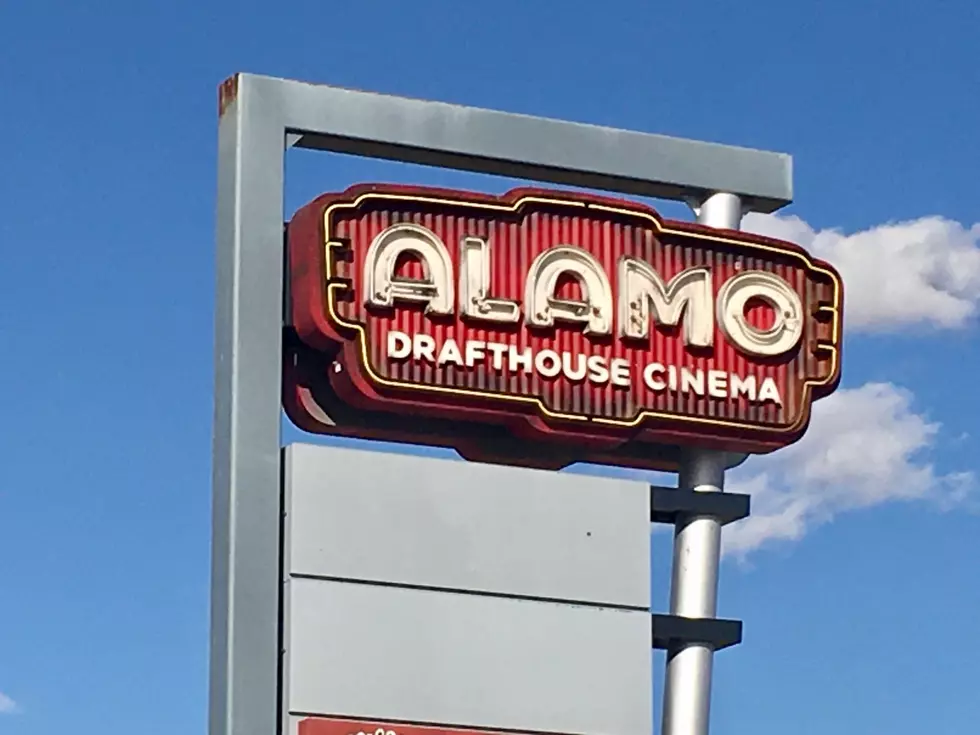 Lubbock's Alamo Drafthouse: An Onslaught of Spooky, Horror & Action Movies for October
Justin Massoud, Townsquare Media Lubbock
Lubbock's Alamo Drafthouse (120 W Loop 289 Access Road) is a cultural gem. With a beefy schedule of classic and cult cinema in addition to blockbusters, it truly has not only something for everyone, but absolute favorites.
For those kindred spirits who realize the truth, that October is the best month of the year, the likelihood that there's a screening of your favorite movie is very high. There's spooky straight-up horror and tons of action. And of course, there's also a celebration of the day "he asked me what day it was."
Depending on what your favorite is, the screening may come in the form of a Movie Party, with props, quoting along, and a general party atmosphere. I'm looking at you, Rocky Horror fans. Or your favorite spooky time film may be a brunch with a special menu attached to the screening. There's also Graveyard Shift screenings which are, you guessed it, late at night. Oh, and Mean Girls, too.
Here's a listing of some of the best films coming to the Alamo Drafthouse in Lubbock this October.
October 1st: Fright Night
October 2nd: Ghostbusters Movie Party
October 3rd: Mean Girls Movie Party
October 7th: Donnie Darko Graveyard Shift
October 8th: Candyman (1992)
October 9th: The Craft Brunch
October 9th: Beetlejuice Movie Party
October 10th: Universal Solider: Day of Reckoning 
October 14th: The Crow Graveyard Shift
October 15th: Scream Brunch
October 15th: Lost Boys Movie Party
October 22nd: A Nightmare on 19th Street
October 23rd: Shaun of the Dead Movie Party
October 25th: Psycho (1960)
October 28: Rocky Horror Picture Show Movie Party
October 28th: Trick R Treat Graveyard Shift
October 29th: Howl's Moving Castle Brunch (which happens to be my very favorite movie of all time)
October 29th: The Shining 
October 30: E.T. Brunch
For complete listings and to purchase tickets, you can go to Alamo's website.
Growing Up in Lubbock: Elementary Edition
What was it like attending elementary school in Lubbock? Good and bad, it was a wild ride.
Texas Candy, A-Z
San Antonio House for Sale Has Majestic Caverns
A large and lovely San Antonio home for sale has an unusual amenity- natural, assessable, and majestic caverns on the property