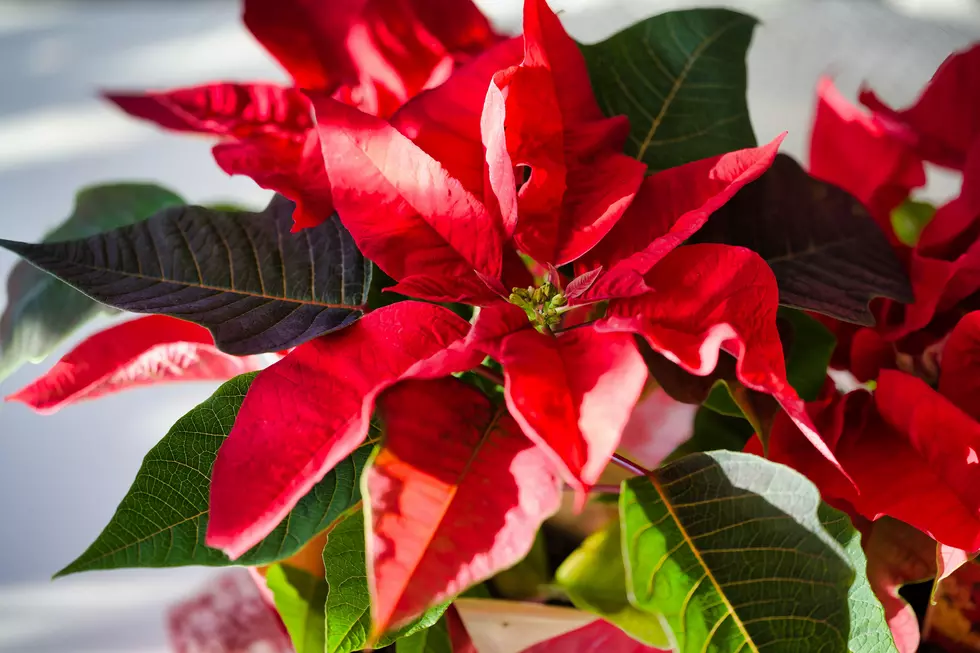 Notice Something Weird in Your Poinsettia? This Might Be It
Photo by Robert Woeger on Unsplash
Christmas time is officially here which means that stores are stocking up on all sorts of holiday decorations and supplies. One holiday tradition many people participate in each year is putting poinsettias throughout your home, or giving them as a gift. 
The tradition of putting out these beautiful red flowers comes from an old Mexican legend. In this legend, a girl named Pepita didn't have a gift for baby Jesus, so she picked a bouquet of weeds on her way to church. Once she placed the weds next to the nativity scene, they turned into beautiful red flowers. Poinsettias came to the US in the early 1800s when the first US ambassador to Mexico, Joel Roberts Poinsett introduced the flowers. However, the tradition did not officially start until the Ecke family began promoting them around 100 years later.  
If you made your way out to buy these beautiful plants for your home, you might've noticed something interesting hiding in the leaves. A coworker of mine was kind enough to gift me a poinsettia the other day, and I noticed a few little brown spots scattered around the leaves and outside of the pot. I initially thought they were little beetles or something, but upon further inspection, they turned out to be snails. 
If you've also noticed this in your plants this year, there is no need to be concerned. It is fairly common to find snails in store-bought plants, especially if they are kept in very moist conditions. The snails in my plant all already seem to be dead, but if you have live snails in your plant and are worried about them spreading to other house plants and potentially killing them, you can use organic-based pesticides to kill them, or sprinkle eggshells, gravel, or coffee grounds on top of the soil of your other plant to deter them from migrating.
10 of the Cheapest Texas Cities
25 Great Gifts to Get Your Red Raider
These are 25 gift ideas you can get your Red Raider and they are all available on
Etsy.com
.
50 Photos of the Most Extravagant Home For Sale in Lubbock
With interesting design choices and surprises around every corner, this might be
the most extravagant house
currently for sale in Lubbock.