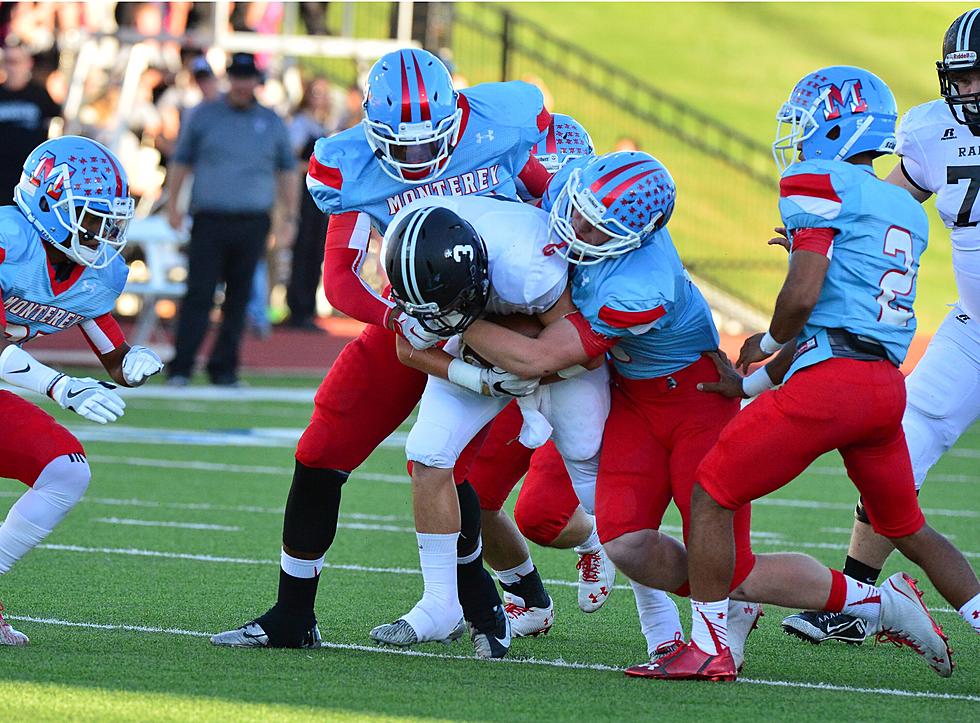 Monterey Plainsmen Temporarily Suspend Football Activities
Ashley Wirz, kkam.com
According to the Lubbock ISD and Monterey High School, the Plainsmen football team has confirmed cases of COVID-19.
Due to the positive cases and contact tracing the varsity football program will suspend activities temporarily. This decision was made in consultation with the local health authorities.
The release from Lubbock ISD states that Monterey will forfeit its November 20th, 2020 game against Amarillo Tascosa:
"All practices and Monterey's game with Amarillo Tascosa, scheduled for November 20 at PlainsCapital Park, have been canceled, with Monterey forfeiting that contest. As of now, Monterey's game with Coronado on November 27 at PlainCapital Park will be played as scheduled."
Lubbock ISD is asking families of the Monterey football program to monitor closely for COVID-19 symptoms, such as a fever of more than 100 degrees, a loss of taste or smell, cough, shortness of breath, fatigue, headache and chills.
Coronado High School also had their game canceled this weekend after Amarillo Caprock entered their own form of COVID-19 quarantine.
Lubbock High School is on a scheduled bye week, while Estacado High School will play their second playoff game this Friday against Iowa Park.
Enter your number to get our free mobile app
Retailers That Are Closed on Thanksgiving 2020