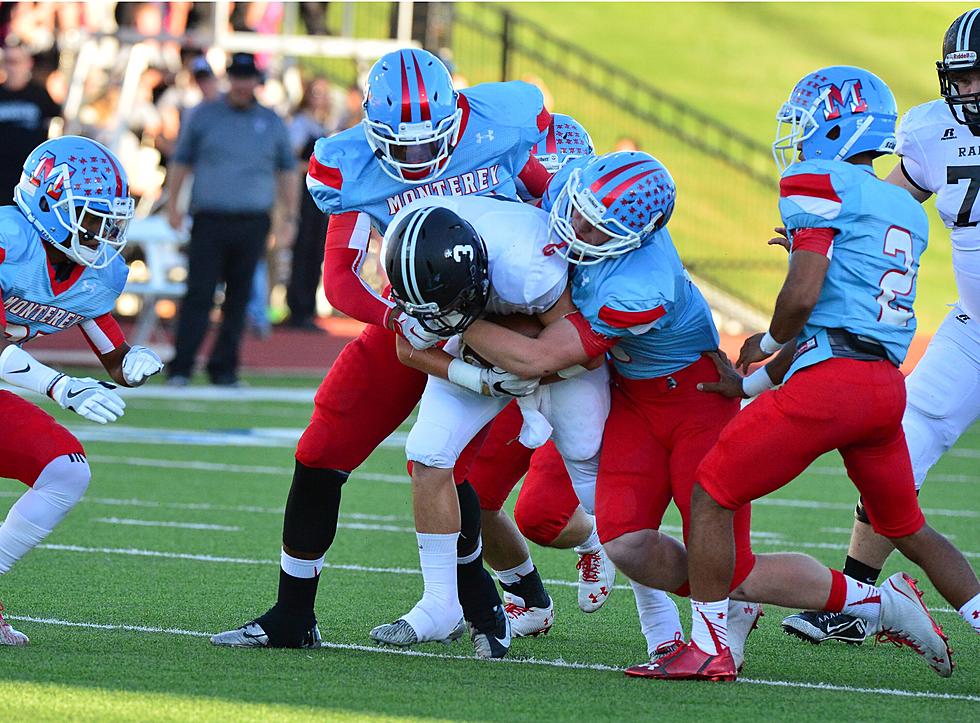 Lubbock Cooper Makes Heartfelt Gesture to Monterey Plainsmen
Ashley Wirz, 1340TheFan.com
Tragedy struck this week for the Monterey Plainsmen when star running back Trenton White lost his mother, Lataiya White. In memory of White, who was also the mother of a Cooper student, the stadium is going to wear all white to the game.
Lubbock-Cooper ISD announced the plans on Thursday ahead of Friday Night's game between the two schools.
The full statement reads:
On Friday, September 17, the Pirate varsity football team will host the Monterey Plainsmen at 7:00 p.m. at Pirate Stadium at First United Park.

As a Pirate Family, we are uniting with the Monterey community to white out Pirate Stadium in memory of Lataiya White, mother of a Lubbock-Cooper High School student and a Monterey High School varsity football player. Mrs. White passed away earlier this week.

Pirate fans, please wear white to Friday night's game (and spread the word) to show your support for this family!
Trenton White is off to a fast start this season at running back for the Plainsmen, who are 2-1 through their first three games. White has already surpassed 500 yards rushing and doesn't look like he'll be slowing down. Cooper is also 2-1, and on paper the game means a lot to both teams.
Monterey Plainsmen Head Coach Wayne Hutchinson said that when something like this happens, the game gets put into perspective.
"When something like that happens, the game's really not that important," Hutchinson continued, "I'm grateful they took the time to put something together like that to honor Trent and his family."
You can listen to the Monterey Plainsmen and the Cooper Pirates play on Friday, September 17th, on Lonestar 99.5 FM.
Texas Tech Men's Basketball Schedule 2021-2022
15 Exciting Shows Coming to Lubbock's Buddy Holly Hall