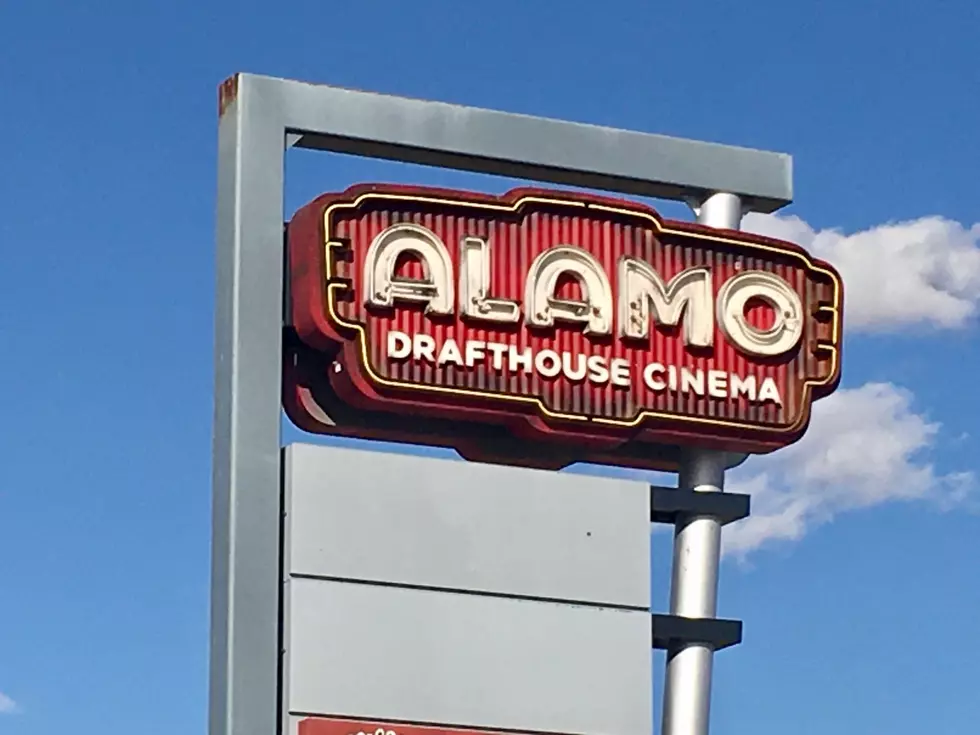 Lubbock's Alamo Drafthouse Is Back, Here Are Some Upcoming Movie Parties
Justin Massoud, Townsquare Media Lubbock
Lubbock's Alamo Drafthouse (120 W Loop 289) is back, and while it's a wonderful venue to see any of the latest movies like Free Guy or Shang-Chi and the Legend of the Ten Rings, it's a particularly special way to see many of your old favorites in a fun, Movie Party atmosphere. But what makes a screening a Movie Party?
At an Alamo Drafthouse Movie Party, you can cheer for your heroes, boo the bad guys, shout out your favorite lines, and even sing along with the songs - all in a theater packed with fellow fans.

Your ticket always includes themed props to bring the action on screen to life around you, so you can sword fight along with Inigo Montoya during THE PRINCESS BRIDE, rock out on guitar with SCOTT PILGRIM, or even get a whiff of manure along with Biff during BACK TO THE FUTURE.
There are many Movie Parties and other special screenings to come. Here are my favorites. Be sure to head over to Alamo Drafthouse's website to see if your favorite is coming soon.
Friday, September 3rd: Drop Dead Fred (regular screening)
Drop Dead Fred is a movie I'd be convinced I hallucinated as a child, if not for the fact that Alamo lovingly re-screens this total oddball movie. It's not totally appropriate for children, but I grew up...cool? If you loved it as a kid it'll be a nostalgic warm blanket for sure.
Tuesday, September 21st: Bram Stoker's Dracula
Perfectly cast, artistically rendered, and yet so entertaining, this version of Dracula will likely be the best version of Dracula ever made. And yeah, I'm including the book in that statement.  Keep your eyes peeled! Sometimes they'll add screenings as popularity demands.
Sunday, October 17th: Beetlejuice Movie Party
Your opportunity to turn on the juice and see what shakes loose. Beetlejuice wasn't Tim Burton's first film, but it firmly established him as...him. Say your favorite quotes out loud, dress up if you're extra (and awesome), and celebrate spooky season with this absolute fan-favorite classic.
Other stuff worth mentioning:
Brunch showings of The Craft, Moonstruck, Mad Max: Fury Road, Pan's Labyrinth and Shaun of the Dead. With the exception of the Cher movie I haven't seen, these are all somehow my favorite movies. How did Alamo know? Is the Cher movie my next favorite?
Alamo Drafthouse was out of commission for a long time. Let's show our love and support for this cultural gem here in Lubbock.
10 Famous People Who Went to Texas Tech University
30 Actors Who Were Born in Texas