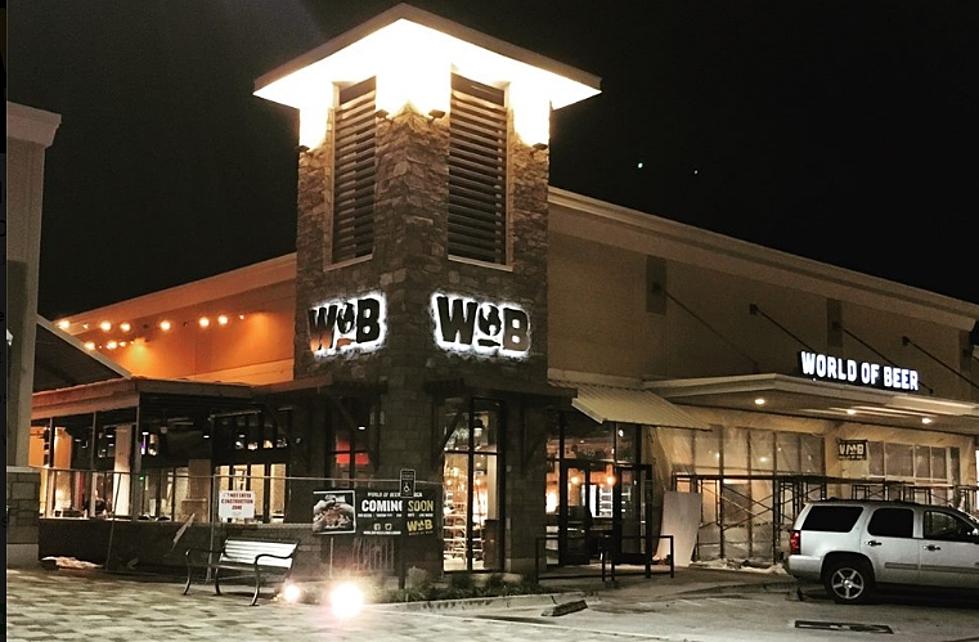 World of Beer on Friday Is Your Chance to Win Tickets to Sublime, Hub City Comic Con & More!
World of Beer - Lubbock via Facebook
This Friday (September 3rd) from 5-7 p.m., I'll be out at World of Beer (2912 W Loop 289 Ste 405, in the West End Shopping Center) with tons of fantastic giveaways, including Sublime with Rome & Dirty Heads tickets.
It's your last shot to win as the show is on Labor Day, but we have 10 pairs to give away, so your odds are fantastic. Sublime/Dirty Heads is the party show to close out the summer, and certainly all the cool kids will be there. Don't want to risk getting to go? Tickets are still available for purchase from our friends at Ralph's Records (82nd & Indiana in the big pink building).
Additionally, we'll have guest list spots to Hub City Comic Con, which is happening all weekend at the Lubbock Memorial Civic Center (1501 Mac Davis Lane). HCCC features tons of celebrity guests from the hottest anime like Demon Slayer, and stars from shows and movies like The Walking Dead, Super Troopers and Mortal Kombat: Annihilation, along with all the fun vendors and stuff to do you expect from a great convention.
Tickets (besides the pair we are giving away) are available at Hub City Comic Con's website. We'll also have winnable FMX t-shirts while they last and likely some other surprises as well.
Why 5-7 p.m.? Because it's still happy hour at World of Beer. They have a whopping 51 rotating taps featuring tons of favorites, and local and Texas brews as well, like my personal favorite, Martin House Brewery out of Fort Worth. They have wild, innovative, and fun brews.
I'd absolutely love to see you, have a beer (or cocktail, or soda!) with you, as I happen to be rather fond of you. World of Beer is also an excellent place for dinner, so let's have a little of what my dad refers to as "fellowship" time.
15 Exciting Shows Coming to Lubbock's Buddy Holly Hall
18 Interesting NFL Games That Lubbock Will Be Begging Watch
That's right an NFL game from every week of the season that you'll want to watch.
Some weeks better than others.