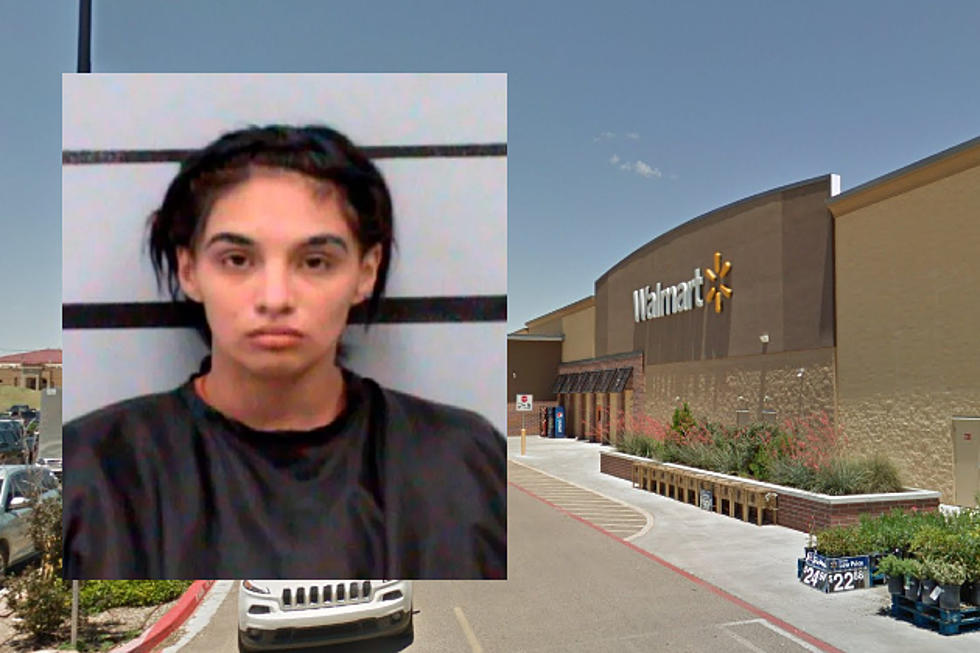 Lubbock Woman Pepper Sprays Walmart Employees While Trying to Leave Without Paying
Lubbock County Sheriff's Office/Google Street View
A Lubbock woman landed behind bars after pepper spraying two employees at a local Walmart for trying to see a receipt that she didn't have.
It happened on Sunday, February 6th at the Walmart at 11415 Quaker Avenue. KAMC News reports that the suspect, 20-year-old Christianna Cano, is seen on surveillance footage seemingly pretending to scan her items at self-checkout. She then headed toward the exit but was stopped by a Walmart employee.
The employee asked to see Cano's receipt. As she looked for the receipt that she didn't have, another employee approached and noted the pepper spray. That employee asked if Cano was planning on using it and she said no.
Immediately afterwards, Cano is said to have deployed the pepper spray towards both her basket and in the face of both employees. She then fled the store.
Cano and an unidentified man were pulled over by Lubbock Police Department officers in front of the Stripes at 114th Street and Quaker Avenue. She apparently said that the employee asking to see her receipt was "standing too close" and was "looking at her wrong."
10 Things You Learn When You Move to Texas
Here are 10 things you will learn about Texas if you move here from another state.
Lubbock's Most Expensive Home of 2016