Kathy Najimy of 'Hocus Pocus' & 'King of the Hill' to Appear at Yellow City Comic Con
Getty Images for MAKERS
Yellow City Comic Con, Amarillo's annual comic and pop culture convention, made the perfect guest announcement this October.
Kathy Najimy of Hocus-Freakin-Pocus will be in attendance. Feel free to go amok.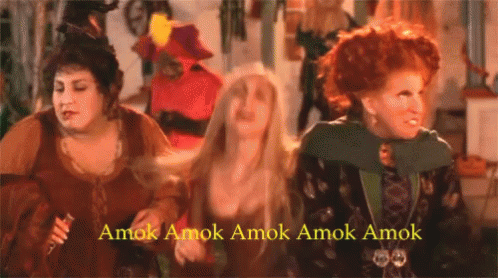 Najimy is also the voice of Peggy Hill on King of the Hill, along with many other acting credits.
From Yellow City Comic Con:
Announcement!!! YC3 is excited to announce Halloween in May and our first guest Kathy Najimy! Kathy is an American actress and activist. She is best known for her roles in the films Sister Act, Hocus Pocus, and Rat Race, as well as her portrayal of Olive Massery on the NBC sitcom Veronica's Closet and for voicing Peggy Hill on the animated television series King of the Hill.
Yellow City Comic Con will go down May 9th,10th & 11th (with Najimy appearing the first two days) at the Amarillo Convention Center (401 S Buchanan St.).
Amarillo is the perfect day trip from Lubbock, so I suggest you keep an eye out for the shockingly affordable tickets. As of the writing of this blog, they aren't on sale yet, but I'll let you know. In the meantime, I suggest forming a calming circle.