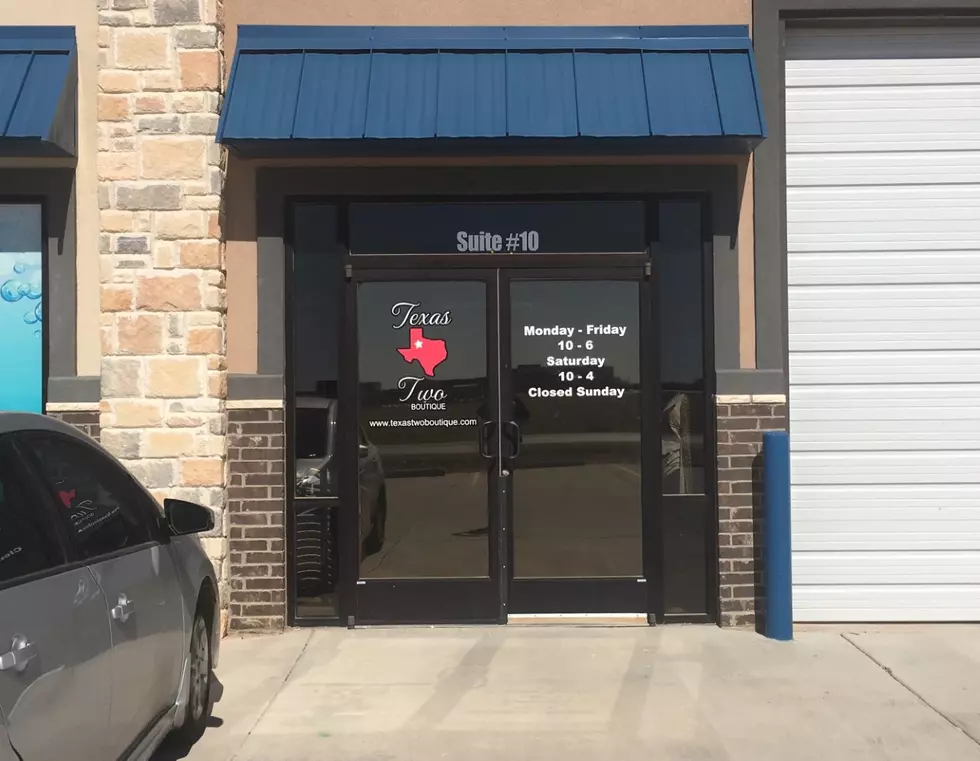 Texas Two Boutique Sets Grand Opening Date in Lubbock
Jan M., Townsquare Media Lubbock
Lubbock's Texas Two Boutique's grand opening is set for Saturday, October 26th, 2019 at 2614 FM 1585, just east of University Ave. on 130th Street.
This wonderful boutique is "where southern meets casual," their owner Brooke Plunkett told us. This Lubbock local-owned shop has been a real family effort. They started out online 6 and 1/2 years ago and the business has really grown since then, they told us. They're thrilled to have a brick and mortar store.
Wondering how the name for the store came about?
"I love everything Texas, the only thing that stood out was two-stepping," Plunkett explained. She admitted the name has confused some folks, but it's truly a shout out to everything Texas and the Texas two-step. You've gotta love that.
They carry all women's sizes, from small to 3x. They have a real sense of charming style, and you will find women's clothes, jewelry, accessories, suits and more at affordable prices. We're looking forward to exploring the store.
The Plunkett family has pulled together and brought their shop to a variety of Texas shows (including Ruffles and Rust), and have developed a following as a result.