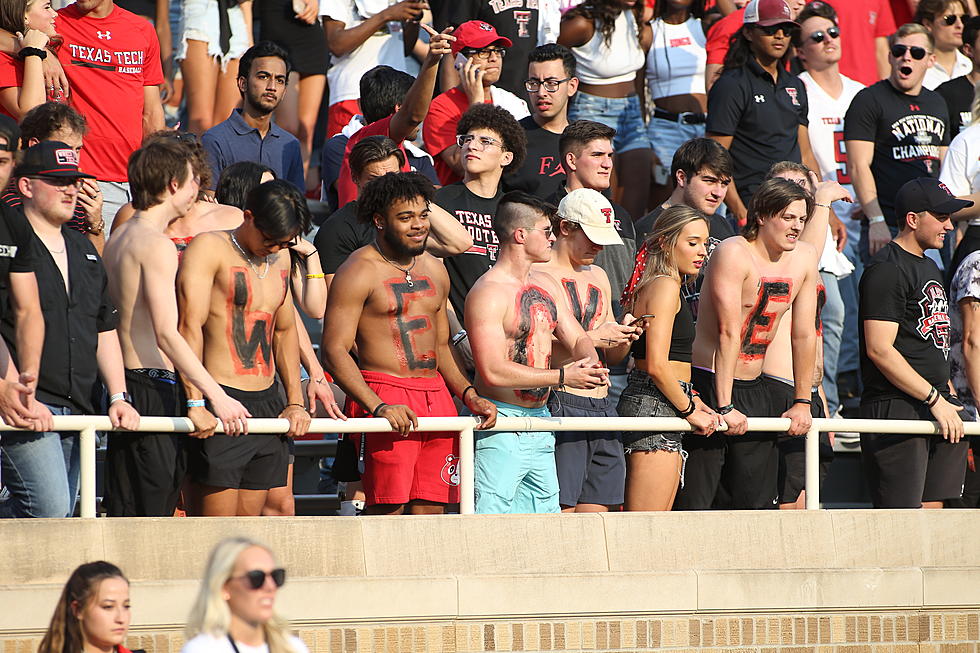 Joey McGuire Just Got an Early Christmas Present
Paul Roberts for KKAM.com
The NCAA made two huge decisions today.
The first was that they are relaxing the rules around conferences having to have divisions, which doesn't matter in the short term for Texas Tech and the Big 12, but will be a much bigger deal in 2023 when they welcome Houston, UCF, BYU and Cincinnati into the conference.
The second decision could impact the Red Raiders immediately and allow Joey McGuire to flip his roster in just two classes instead of the normal three that people claim it takes to have a roster that's truly the new head coaches.
The short version of the rule change was explained by Bruce Feldman:
Basically, in the past, football programs could only add 25 new scholarship players from the high school level per recruiting cycle. If you had space for 35 new scholarships because of attrition, the next 10 would have to come from transfers. That doesn't stop schools from adding more than 25 high school players every year, but you can only award scholarships to 25 of them.
As of May 18th, the Red Raiders have 20 commits in the class. Last week, I was worried that they had done too much too early, but now they have the opportunity to blow past the 25 scholarship number in both the 2023 and 2024 class.
The change was implemented to combat both the transfer portal, which has seen an increase in the last several seasons, and bloated senior classes due to the extra year of eligibility that was granted during the COVID-19 filled 2020 season.
So why is this important for a program like Texas Tech?
To be incredibly frank, Texas Tech hasn't been talented enough to win consistently in the Big 12 over the past decade-plus. You can argue with me, but have they done it? No. Have they been ranked in the bottom half of the Big 12 in recruiting? Yes. Did Matt Wells take intentionally small high school classes and opt for transfers to get his roster older, thus creating depth issues and a top-heavy roster? Yes. Yes, he did.
Currently, Coach McGuire is recruiting at an incredibly high level according to the standards of past Texas Tech classes. The 2023 group is already on track to be the highest-rated class in the history of Texas Tech during the internet recruiting era. With an extra 10 commits, the Red Raiders could potentially fill the roster with immediate contributors to help with the depth issues.
Teams can't add an unlimited amount of players; they're only allowed to have 85 scholarship players on the roster at a time. Even if McGuire can only add 5 or so extra players to the 2023 class, that will mean a world of difference two or three years from now.
It also means that James Blanchard and the scouting department have five or so extra chances at finding an under-recruited kid like Calvin Simpson-Hunt. The Waxahachie product was the first commit outside of West Texas in the 2023 class for Texas Tech and was unranked with one other offer.
After committing and without playing another game yet, Simpson-Hunt has been offered by 22 other programs. Those offers include Ohio State, Alabama, USC, Notre Dame, Florida, Texas, Oklahoma and so many more. He's still committed to Texas Tech, but with an offer list like that he's got some decisions to make.
That also speaks to the scouting department of the Red Raiders. They found Simpson-Hunt before anyone else. Maybe the five or so extra scholarships they use in the next two classes will be just as coveted.
5 Things That Should Excite You About Zach Kittley's Texas Tech Offense
Zach Kittley returns home to Lubbock and Texas Tech as the chosen one to bring back an electric offense to the Hub City that hasn't been seen since Kliff Kingsbury was roaming the sidelines. Can he do it? I believe he can, but I don't think the offense will resemble what he was putting out at Western Kentucky in year one at Texas Tech. Here are 5 things that excite me about Kittley's potential as the Red Raiders' offensive coordinator.
Marcus Santos-Silva and 9 other College Basketball Stars who went to the NFL
Santos-Silva is going to give the NFL a shot, can he be the next Antonio Gates?