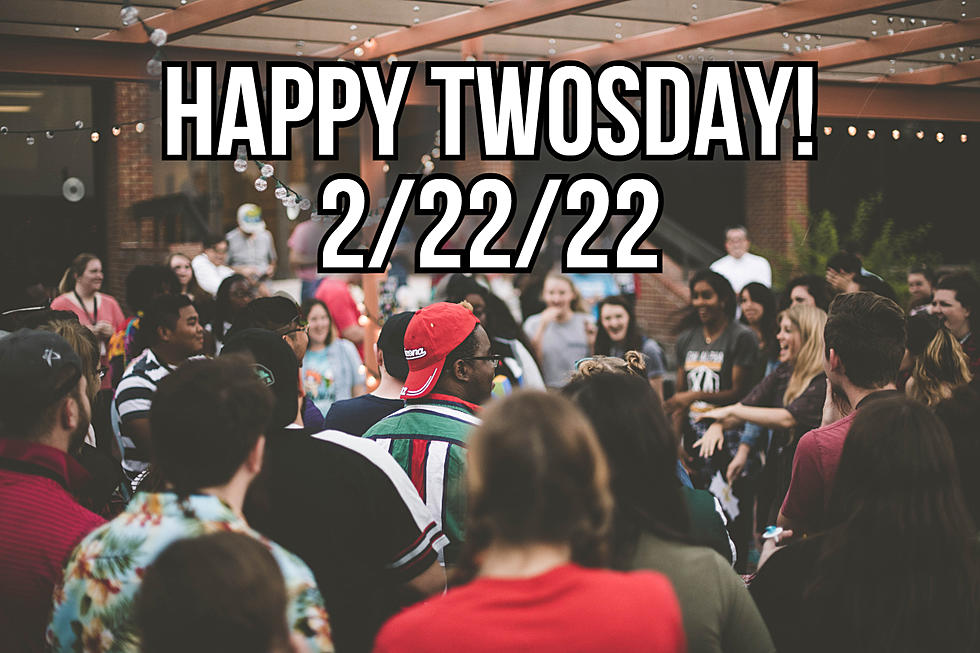 This ain't just your regular old Tuesday. Nah, it's Twosday.
February 22nd, 2022. 2/22/22. On a Tuesday. What an absolute wonder.
While it may be fun to just go around saying "it's chewsday, innit?" to random people on the street, businesses around Lubbock are celebrating in various ways with various deals. Here are a few I could find.
1000 Degrees Pizza, at 3711 19th Street, definitely has the Twosday spirit and having double the points all day. Truth be told, I've never been to 1000 Degrees Pizza, but this is tempting me to go give it a shot later today.
DoubleDave's, another local Pizza joint at 6023 82nd Street, is offering 2 large 2-topping pizzas for $22.99. That's so close to 23 and being off the mark but I'll let it slide.
Found Gaming, at 2155 50th Street, recently got some boxes of Pokemon cards from Japan, so they're giving 10% off all cards until 8 p.m. No 2's involved in this one, but I like card games so I felt I should give the nice folks here a bit of attention.
The Mud Room is really feeling the Twosday and are offering 22% off twoday for uptwo 2 items. Those were their words, not mine.
The Rustic Brush says that if you use the code "twosday," you'll get $22 off your camp registration.
Rhea Lana's tickets are 22% off all today for all of their tickets.
And finally, Sassy Floral Creations says that if you mention their post about Twosday, they'll only charge a $2.22 delivery fee for inside Lubbock City Limits.
I know there are probably plenty of other businesses celebrating Twosday, but these are what I could find in the time that I had. So go out, support local business, and have a Happy Twosday!
8 of the Most Lubbock Things You Can Do
These are the most extremely Lubbock things to do.
Throwback: See Texas Tech in 1947