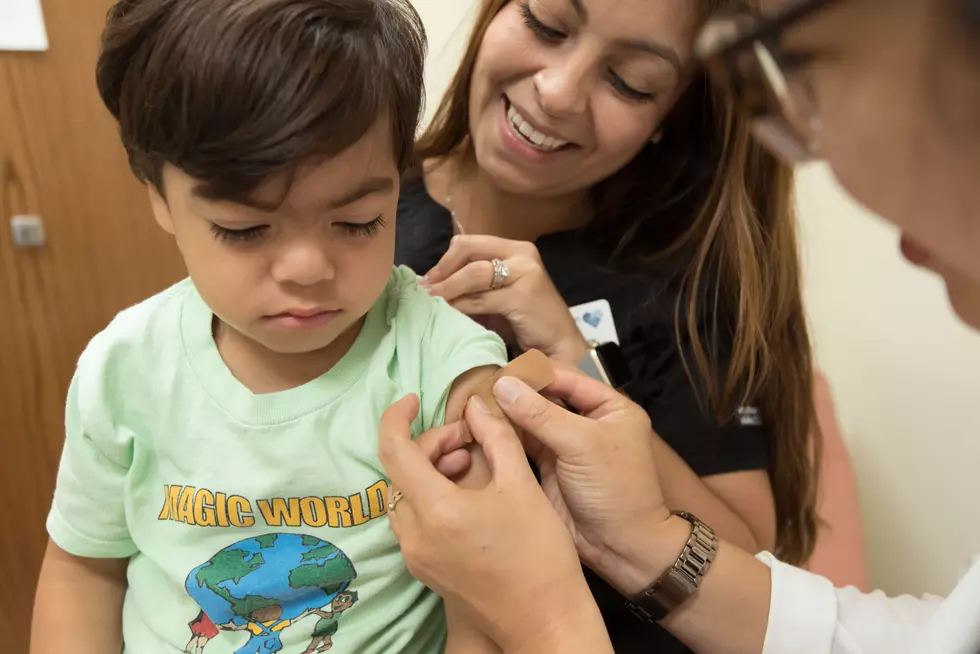 COVID-19 Vaccine Update: What Lubbock Parents Need to Know
Photo by CDC on Unsplash
As of Saturday, the Centers for Disease Control and Prevention's Director Rochelle P. Walensky, M.D., M.P.H., has recommended that all children under the age of five should receive a COVID-19 vaccine. "This expands eligibility for vaccination to nearly 20 million additional children and means that all Americans ages 6 months and older are now eligible for vaccination."
This long awaited news is a sigh of relief for many parents. Currently, both Moderna and Pfizer-BioNTech have been approved for this age range. While vaccinations will begin as early as Tuesday of this week, it is important to remember that availability will be limited in the first few weeks and vaccines are shipped across the country.
Thus, parents should make a point to reach out to their pediatrician's office and local pharmacies to obtain more information on when their children can get their vaccines. For parents wanting to know the differences between the two vaccines, here is what you need to know:
Moderna Versus Pfizer
Moderna is designed for children ages six months to five years of age whereas Pfizer is recommended for those six months to four years of age. Additionally, Moderna only requires two 25 microgram doses to offer full protection. This is one quarter of what adults received. These will be administered four weeks apart.
Conversely, Pfizer's dosage is much lower at only three micrograms (one tenth of the adult dose) and it will require three doses. The first two will be administered three weeks apart with the third occurring at minimum two months later.
So far, clinical trials only show mild side effects from the vaccine in children in this age range. Symptoms differed slightly between the vaccines, but both reported pain at the injection site as the number one complaint.
Moderna brought additional symptoms for two to three days that included fever, sleepiness, and irritability. In contrast, Pfizer's vaccine was accompanied with fever, fatigue, drowsiness, and irritability, with symptoms subsiding after one to two days.
No matter which option you choose, it is imperative that your child receives all of the doses in order to provide the most effective protection. Moreover, even if your child did contract COVID prior to this date, vaccination is still advised.
The CDC reports that as of June 17, 2022, COVID is the fifth leading cause of death for kids between the ages of one and four. While Lubbock waits for these vaccines to arrive, take the time to consider immunizing your child and what is best for your family.
Top 8 Ways to Reduce Kid's Eczema Flare-ups
We spoke with Chasidy Marquis, family nurse practitioner for Lubbock Dermatology, a Covenant Health Partner, about simple changes you can make to your child's everyday routine to help diminish flare-ups and even prevent them from occurring.
Top Eight Ways To Prepare Your Pets for a Baby
Rebecca Johnson, Certified Professional Dog Trainer (CPDT-KA) and Licensed
Family Paws
Parent Educator, highlights the best methods for success in this venture!
10 Ways to Prepare for Severe Weather in West Texas
Make sure your home and family are prepared for severe weather with these tips straight from meteorologist Justin Weaver with the Lubbock National Weather Service.