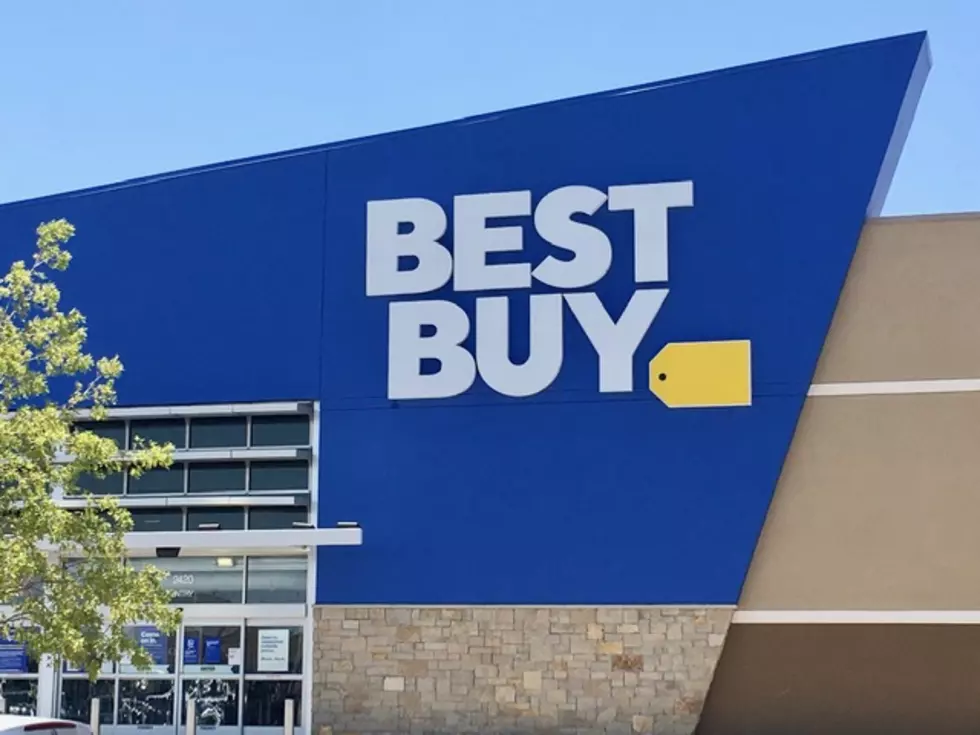 Best Buy Joins a Growing List of Big Retailers in Lubbock That Are Mandating Face Masks
Justin Massoud, Townsquare Media Lubbock
Enter your number to get our free mobile app
Best Buy is on the list of stores that will now require face masks in all locations, due to the recent surge in COVID-19. Of course, that includes their store at 2420 West Loop 289 here in Lubbock, according to a national source.
In addition to the popular tech retailer, Sam's Club, Walmart, Target, Starbucks, Kohl's, Walgreens and CVS Pharmacy have joined the growing list of stores that have either already implemented mandatory face mask policies inside their stores, or will do so soon.
The Best Buy and Starbucks mask policy went into effect on July 15th. Walmart and Sam's Club will begin requiring customers to wear a face mask on Monday, July 20th.
People will also need to be prepared to wear a face mask at Walgreens and CVS stores beginning July 20th, according to a USA Today story. Target's face mask requirement doesn't officially go into effect until August 1st.
This is a significant move, especially in cities and states that were not already requiring masks in public.
Here in Lubbock, we've been under an executive order by Gov. Greg Abbott to wear a mask in public since noon on July 3rd, 2020. Now, however, each business that is mandating the wearing of face masks has an obligation sent by their corporate office to make sure they're worn by customers.
As more and more people in Lubbock County have been tested for COVID-19 in recent weeks, the number of positive cases has grown. You can bookmark this page for our ongoing updates of daily COVID-19 case counts, confirmed active COVID-19 cases, as well as recoveries and deaths, all confirmed by the City of Lubbock. As of July 15th, Lubbock County has 2,077 active cases of COVID-19.
Please stay safe, follow guidelines, wash your hands often, use safe hand sanitizer, practice social distancing and wear a mask in public whenever possible.
Now is a good time to work to boost your immune system as well. You can follow this link for some great tips on staying hydrated and healthy during this summer heatwave.
10 Unique Face Masks by Lubbock Artist James W Johnson