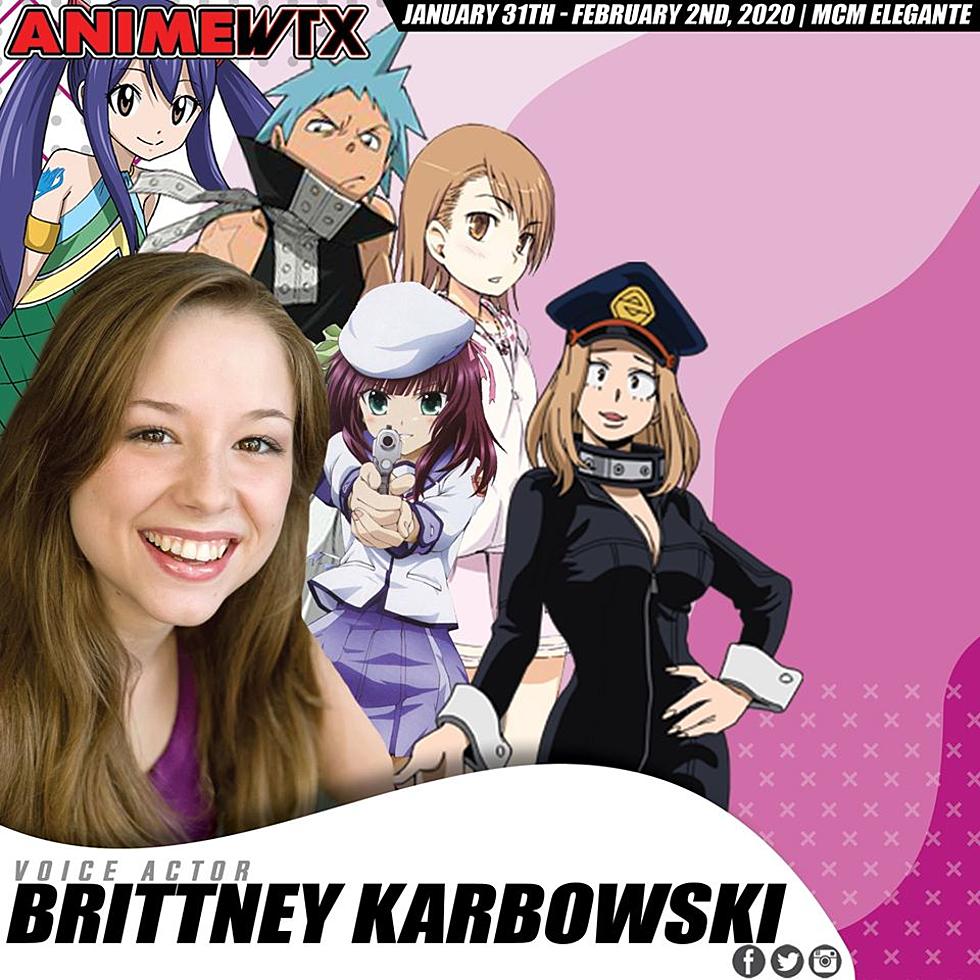 Anime WTX Announces Celebrity Voice Actress Brittney Karbowski of 'My Hero Academia' & More
Anime WTX
Anime WTX has officially announced Brittney Karbowski as the latest celebrity guest attending the only Anime hotel con in West Texas.
Karbowski is extraordinarily prolific, with acting credits including Soul Eater, My Hero Academia, Dragon Ball Super, Attack on Titan, Fullmetal Alchemist: Brotherhood, and many more.
She will be available for meet and greets during the convention. Tickets are available at animewtx.com.
Anime WTX happens Jan. 31st - February 2nd, 2020 at the MCM Elegante Inn & Suites, 801 Avenue Q, Lubbock, Texas 79401.