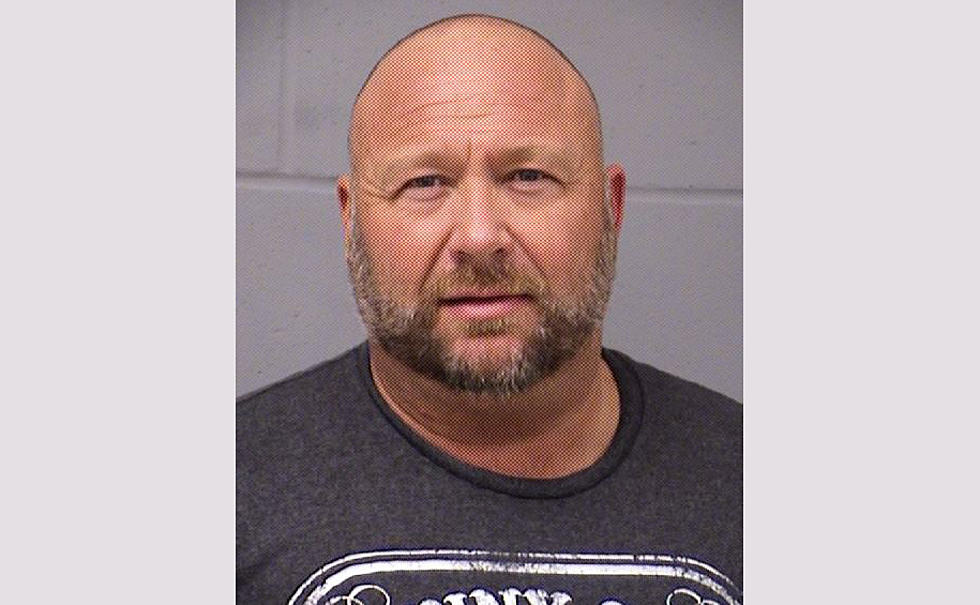 Alex Jones Arrested for DWI in Texas
Travis County Sheriff's Office
Enter your number to get our free mobile app
Alex Jones, founder of Infowars, was arrested and booked into an Austin jail on Tuesday, March 10th, 2020 on a misdemeanor charge of driving while intoxicated.
KAMC News reports that Jones was booked into an Austin jail just after midnight and released on bond only hours later. No further details on the arrest have been provided.
An article posted on the Infowars website says that Jones discussed the arrest on his show and claimed that his blood-alcohol level was under the legal limit of .08 percent.
Jones is also being sued by the parents of a 6-year-old victim in the 2012 Sandy Hook massacre, who say Jones used his show to promote falsehoods, claiming the shooting was a hoax.
Jones' attorney didn't immediately respond seeking comment about his arrest.