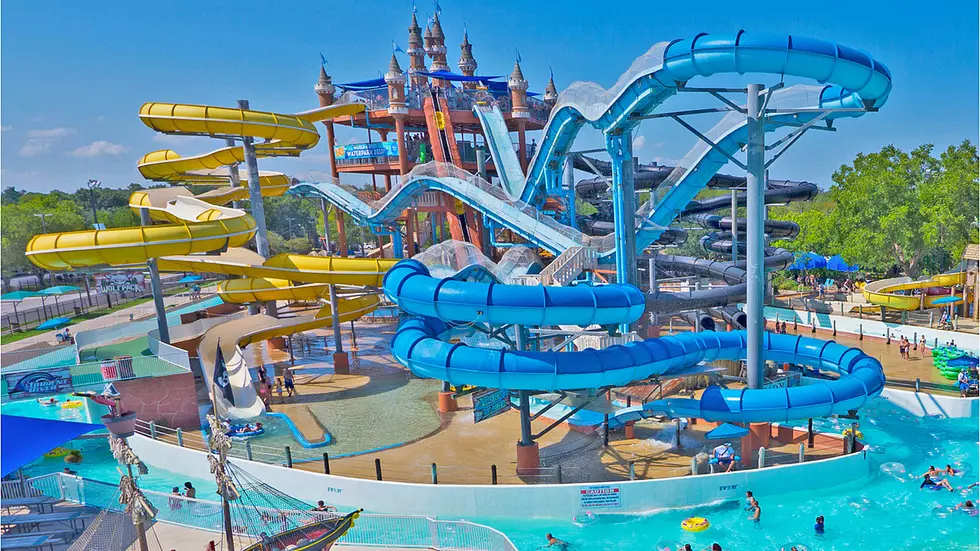 5 Amazing Texas Waterparks to Visit This Summer
Image courtesy of Schlitterbahn Waterparks and Resorts
As the weather warms up and summer shows itself in Texas, many of us are looking for fun ways to cool off.
Other than visiting local pools, or playing in the sprinklers, visiting a waterpark is great family fun that shouldn't be missed out on. I grew up going to the local water parks around my hometown, and I have a variety of fond memories there with friends and family. From taking on the biggest rides for the first time, to goofing off in the splash pad, there is so much fun to be had.
Thankfully, Texas is full of waterparks and some of them are so big that you have to see them for yourself to truly understand their magnitude.
So, if you are looking for a fun day or weekend trip with friends and family, consider some of these incredible parks. They are five of the largest water parks in the Lone Star State, and they are packed full of fun.
5 of the Largest Water Parks in Texas
Here some impressively large water parks in Texas that you should check out this summer.
10 Beautiful Waterfalls to Visit Around the State of Texas
If you love seeing waterfalls there are a dozen beautiful ones you should visit around the state of Texas, here they are.
The Tallest Building In Texas Is Friggin' Massive!