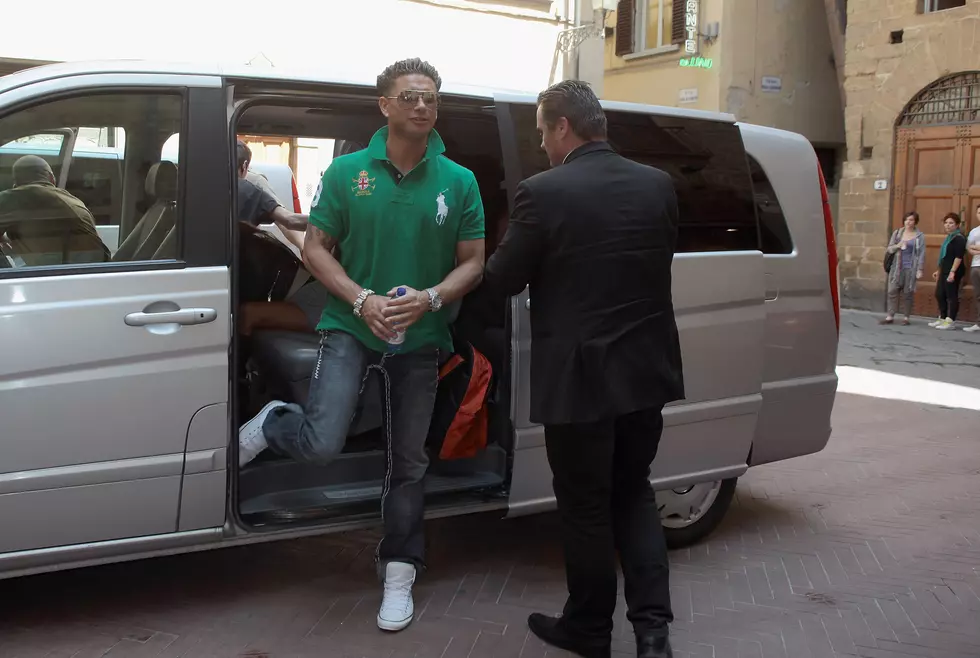 Yes, Pauly D Has Been Cancelled AGAIN! Here's What Happened. And What You Can Do This Weekend Instead!
Elisabetta Villa, Getty Images
I don't even know what to say at this point except that we, as a radio station and a business, are now done even trying to make this happen. Our Beach Bash featuring Pauly D is officially off due to Pauly D's appearance being moved to Houston. Now before you get upset at anybody let me tell you what happened, and why, so you at least have all the facts.
KISS FM is a radio station, that much you know. But inside of that, it means that we don't ever do the actual booking, contract signing, or payment for any of the concerts or shows that we promote. On rare occasions our parent company, Townsquare Media, might book and pay for certain shows or acts such as the upcoming Carnival Of Madness Tour with Evanescence. Yes our company is the promoter for that show. But other than rare instances such as that we at KISS FM don't make any calls, or decisions about the artists coming, ticket prices, venues dates, any of that stuff. We just help to promote a show that features an artist or performer that we feel our #1 priority, our listeners, would enjoy. And sometimes we get burned. This is one of those times.
Now that you have a little background here's what happened. I got a call last Friday from someone in Pauly D's camp. They informed me that at the current time, the remainder of the original agreed upon deposits had yet to be received. In English that says someone didn't pay the bills. So in order to attempt to salvage that date for Pauly's cross-country tour, because those things aren't cheap, they were moving the event to Houston.
Now I'm not naming names, just know that it wasn't KISS FM or Townsquare Media. But I've also heard that the local promoter, the one who didn't get the bills paid in time, does have the option to re-book the show later this year, dependent on whether the final payment arrangements can be met. So for those of you who are really excited to see Pauly in person you still have a shot.
Notice Pauly D's Twitter feed:
As for KISS FM, we will probably not have anything to do with the event, IF it even happens. As for now, don't hold your breath.
Let me also mention that this is in no way Pauly, or his people's, fault the same as it's not ours. A person who promised to pay something by a certain time didn't, and they had to make a decision earlier instead of later.
We apologize for anybody who was really hoping to have a blast at a great party this Saturday. We would have gone on with some other artist had this not happened at the last second, or at least WAY too late to book anybody else.
BUT WE DO HAVE ONE RAY OF SUNSHINE THIS WEEKEND. KISS FM and Heaven Night Club are having a huge party of our own. The Dallas Invasion starts at Heaven in the Lower Depot District with doors opening at 5 PM and no cover for anyone until 9! This party features some quality dj's, who are light-years above Pauly D. So if yo were hoping for a night of awesome music and dancing this is the place to be! So save a ton of money, get easier access to drinks because you're not fighting a concert crowd, and come check out the best dj's Texas has to offer at Heaven this Saturday!
The line-up is like this:
Doors at 5 and no cover for anyone until 9!