Wes Welker Terrorizes Patriots Tailgaters in Creepy Tom Brady Mask
That's right. The man behind the fake Tom Brady mask who's has been terrorizing the internet was none other than Texas Tech's very own Wes Welker.
Welker teamed up with Bleacher Report to take #FAKEBRADY to New England.
It's clear that Welker is still beloved in New England after spending the best years of his NFL Career with the Patriots and Tom Brady.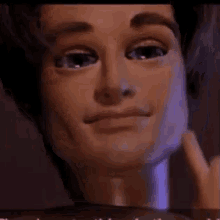 The mask itself is incredibly creepy. It makes Welker turn into a real life "Team America" doll. Which in itself makes it a Halloween-worthy mask.
If you watched the video, the best part is the moment that Welker takes off the mask. All the Pats fans are disappointed that Brady, fake or not, is going away.
Most recognize immediately the man behind the mask is a star in his own right.
Maybe next week, fake Kliff Kingsbury will be running around the Texas Tech vs Kansas Game.
Bonus tip for anyone who has ever wanted to kiss Wes Welker: All you gotta do is ask, as evidenced at the end of the video below.