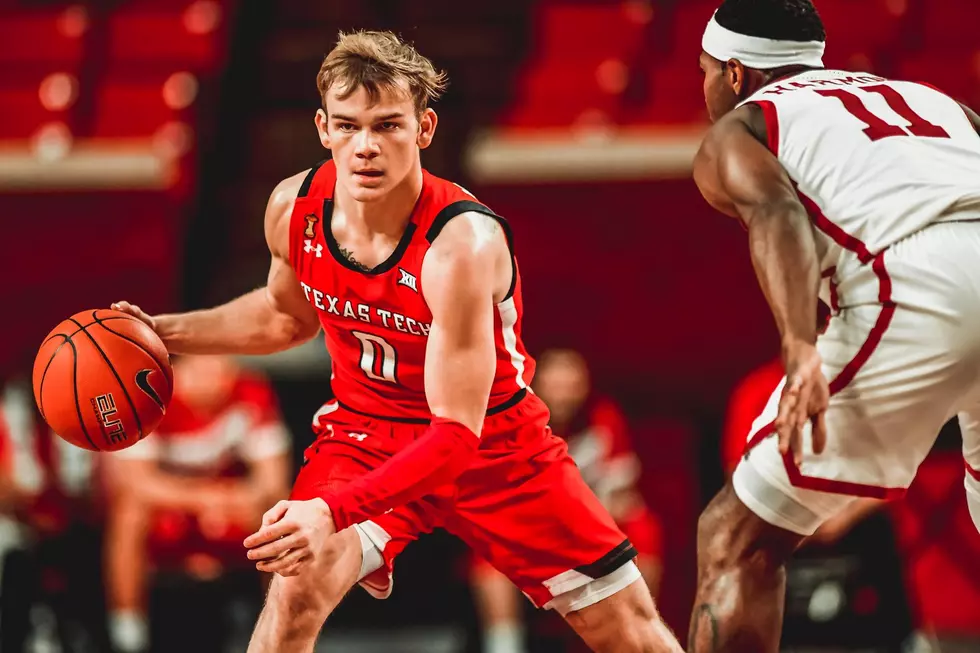 Watch Mac McClung Sink the Game-Winning Shot at Texas [Video]
Texas Tech Athletics
Wednesday night, no. 15 Texas Tech Red Raider Basketball pulled out a dramatic win on the road at no. 4 Texas.
Texas Tech won 79-77 after Mac McClung hit a game-winning jumper with less than 10 seconds to play.
McClung had a about a step-and-a-half between himself and a Longhorn defender when he hit the winning shot with one of his feet on the three-point line. McClung was also the leading scorer in Wednesday night's win with 22 points.
Before he took the shot, the announcers expected a Texas Tech timeout to give the team a breath. But in the video below, you can see head coach Chris Beard hunch down with his hands on his knees and give him the go-ahead. Once the ball clears the net, the Red Raiders bench erupts.
Despite the last-second win, Texas actually led Texas Tech throughout the entirety of the game. It was until later in the second half that the Red Raiders got fired up, closing the gap and taking the lead for the first time since the start of the matchup.
In the last nine minutes of the game, Texas Tech overcame a 67-60 deficit to earn the win. Texas Tech's record is now 11-3 overall and 4-2 in Big 12 conference play. With the loss in Austin, the Texas Longhorns fell to 10-2 overall, with a 4-1 record in conference play. 
Texas Tech's next game is Saturday, hosting no. 2 Baylor at 3 p.m. at the United Supermarkets Arena in Lubbock, Texas. The game will be televised on ESPN.
Enter your number to get our free mobile app
CHECK IT OUT: 100 sports records and the stories behind them