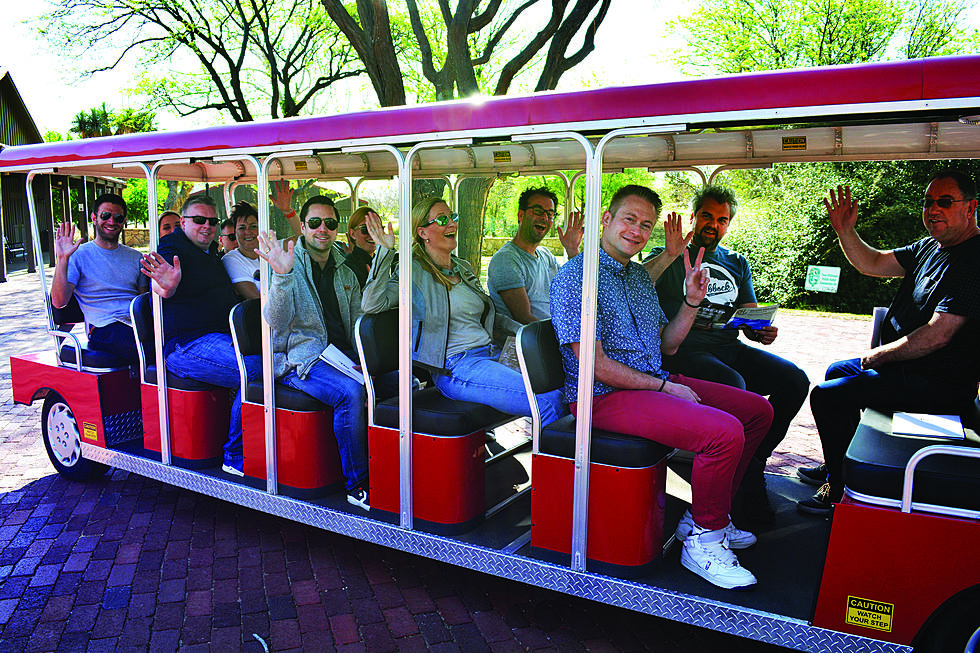 Trolley Tours Are Back at the National Ranching Heritage Center
National Ranching Heritage Center
If you haven't toured the National Ranching Heritage Center in Lubbock, you are really missing out on seeing some great history. And this week, the National Ranching Heritage Center brought back one of the best ways to tour the park.
Trolley Tours are back and run each Thursday at 10:30 a.m. through the month of October. The Trolley Tours aren't just a simple ride to each of the structures at the park. The tour includes a guide who will give visitors the history and insight they have into each of the buildings located on the 19-acre park.
Taking the Trolley Tour only costs $5 and tickets can be purchased at Cogdell's General Store inside the main gallery. With the Trolley Tour, guests will get to see so many great structures that tell the history of ranching according to a press release from the National Ranching Heritage Center.
The Foy Proctor Historical Park at the NRHC features 55 authentic ranching structures dating from the 1780s to the 1950s. All but five structures are between 100 and 200 years old. They have been disassembled, relocated and arranged chronologically in the park to tell the story of the birth, growth and maturity of ranching.

Structures include a half-dugout, log cabin, dogtrot house, train depot, bunkhouse, one-room schoolhouse, 6666 "L" barn, carriage house, blacksmith shop, windmills, and numerous ranch homes and headquarters authentically restored and relocated from prominent ranches.
The National Ranching Heritage Center is located at 3121 4th Street in Lubbock. Admission is free and is open Monday through Saturday 10:00 a.m. through 5:00 p.m. and on Sunday from 1:00 p.m. to 5:00 p.m.
101 Awesome Pictures That Show How Lubbock Has Changed Over the Years
See how some of Lubbock's best known restaurants, venues and more have changed over the past 15 years.
10 Things You Learn When You Move to Texas
Here are 10 things you will learn about Texas if you move here from another state.