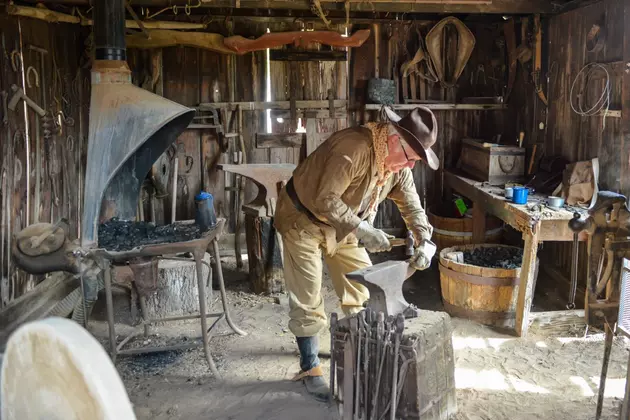 53rd Annual Ranch Day At The National Ranching Heritage Center In Lubbock Is Saturday
NRHC
It looks like Saturday is going to be a great time to get out of the house and spend some time outdoors. And as luck would have it, a great outdoor family event is happening this Saturday in Lubbock.
The 53rd Annual Ranch Day at the National Ranching Heritage Center is on Saturday, April 2 from 10:00 a.m. until 4 p.m. The event is free, but donations will be accepted. So what happens at Ranch Day?
Well, visitors will get to see cowboys from the 6666 Ranch, horses, cattle, ranch wildlife and much more. There will also be kettle corn, lemonade, and Steak Express on site if you get hungry. According to a press release from the National Ranching Heritage Center, demonstrations will happen throughout the day.
Visitors will have the opportunity to meet cowboys from the Four Sixes Ranch while they give horse-gentling demonstrations in the round pen throughout the day. Visitors can also see an old-time "Snake Oil" magic show by magician Barry Moffitt at 10:30 a.m. and 1 p.m. in the 1909 Four Sixes Barn.

Horseback rides will be provided by the Texas Tech Therapeutic Riding Center, and members of the Lubbock County 4-H will provide a stick horse rodeo for children while the Tech Agricultural Law Association will introduce children to the art of paint branding.
Children will also be able to safely shoot BB guns inside a Cabela's Outpost inflatable range. And the South Plains Wildlife Rehabilitation Center will be on hand with birds of prey that all visitors will love to see.
There will also be hands-on demonstrations and activities for kids to get involved in throughout the day.
This sounds like a great family event!
10 Best Weekend Getaways Near Lubbock
These are some of the best places within six hours of Lubbock to spend the weekend.
53 Lubbock-Area Food Trucks You Need to Try
Here's a list of all the food trucks in alphabetical order so it is easy for you to find here in Lubbock. Support local!