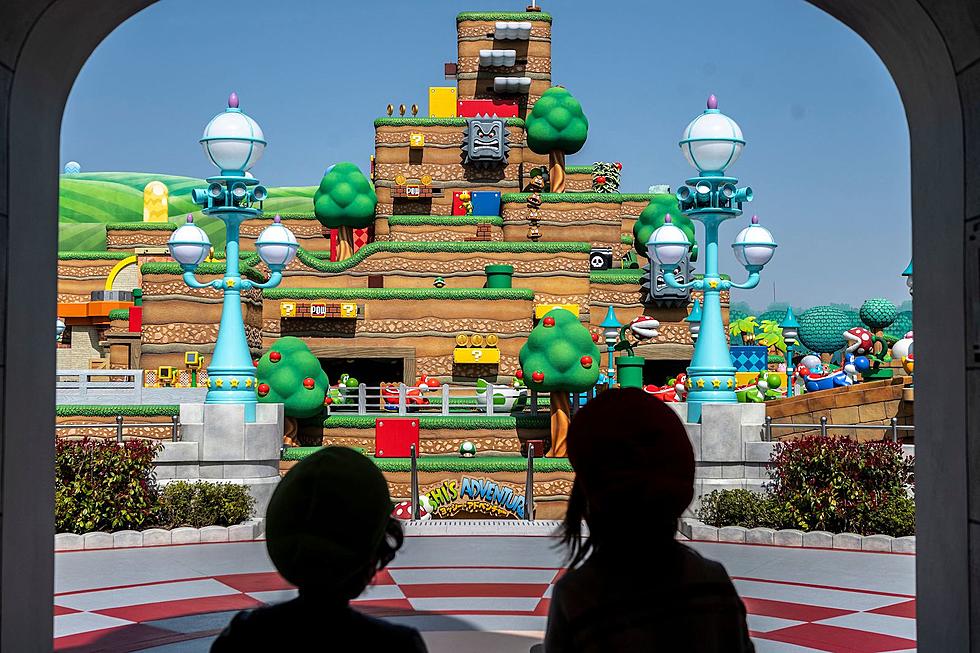 This Is What Texans Really Want at the New Universal Studios Park
Getty Images
With the announcement of the new Universal Studios park coming to Frisco, Texas, many theme park fans are excited. However, that excitement tends to dwindle once they hear the actual plans for the park.
Rather than appealing to a wide range of ages, including adults, like the other Universal parks do, this one is intended for kids under the age of 10. Specifically, ages three to nine. Of course, this doesn't stop adults form attending, but it means there won't be as much for older audiences to enjoy.
Knowing this, it had me wondering what else they could have designed this park as that would still appeal to kids, but would also be fun for older amusement park fanatics. Then I remembered their newest addition to Universal Studios Hollywood, Super Nintendo World.
This new addition to the pre-existing park opens on February 17th, 2023, and is currently going through a soft opening before the official grand opening. From what I've seen online on the park, it looks amazing, and I would love to see something like it come to Texas.
Who doesn't want to play Mario Kart in real life, meet all the Super Mario characters, and eat at Toad's café? That sounds like a great time to me.
I know many Texans would agree and would also say that they'd rather see an iteration of the Harry Potter or Jurassic World parks come to Texas as well. However, I'm sure what they have in store for Frisco will still be great and I can't wait to see how it turns out.
30+ Photos of a Luxe Waterfront Texas Palace
30+ Photos of The Most Expensive House Currently For Sale in Texas
This estate
is massive and is currently for sale in Dallas, Texas.
50 Photos of the Most Extravagant Home For Sale in Lubbock
With interesting design choices and surprises around every corner, this might be
the most extravagant house
currently for sale in Lubbock.