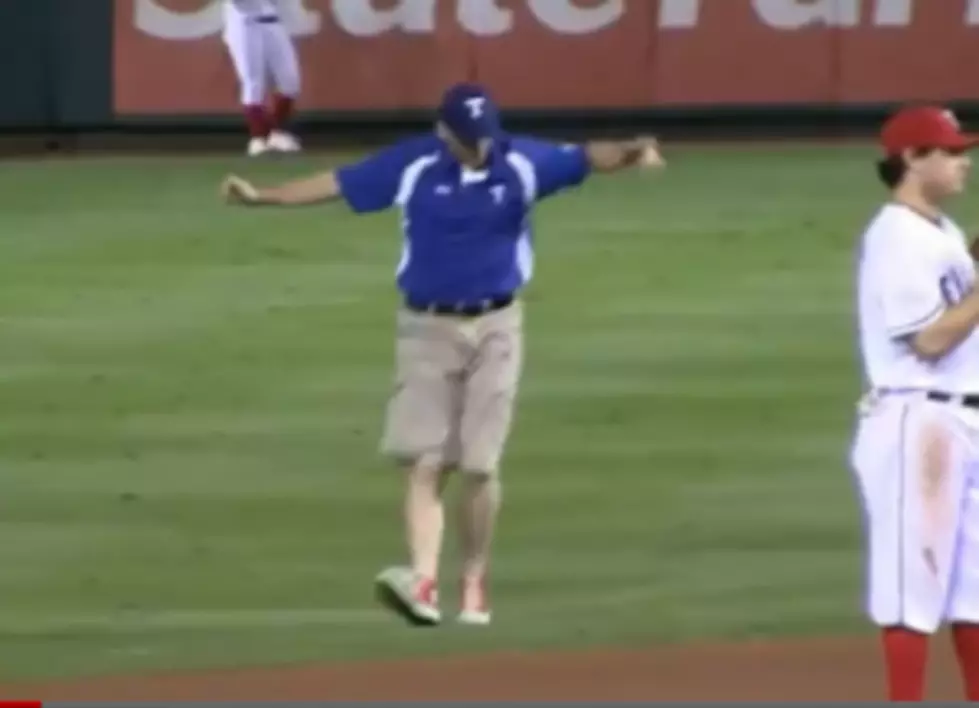 The Grounds Crew at the World Series Can Boogie [VIDEO]
I think the Texas Rangers could do no wrong in their victory over the St. Louis Cardinals in Game 4 of the World Series. Texas was machine like with Derek Holland pitching lights out. Even a wounded Josh Hamilton was able to crank out an RBI double. And, of course, the grounds crew was on it as well.
I don't know if  this dude got fired or a promotion after this performance. I'm hoping not. Homeboy does go straight over the top with his solo performance. Also, props for that outfield cartwheel.